Computer Programming Major
Computer programming major aims to train students in the process of writing code that assists in the creation of electronic software, including computer program development and mobile application development.

Study Computer Programming major in Turkey
Turkey is one of the top educational destinations preferred by many students for pursuing their academic studies, such as software development. It offers numerous educational advantages for students, in addition to proficiency in both English and Turkish languages.
Software development, in general, is considered a fundamental skill in today's information age, requiring a basic knowledge of programming languages, network systems, and other cognitive skills that software developers and computer programmers should master.
In this article, we will delve into the definition of computer programming specialization and software development, the key career fields for graduates, the costs of studying, required documents, and admission requirements at Turkish universities.
What Is Computer Programming major?

Computer programming major aims to train students in the process of writing code that assists in the creation of electronic software, including computer program development and mobile application development. 
It is also defined as the use of programming languages to develop and create specific computer programs, involving the sequential writing of interconnected code commands.
Study Systems for Computer Programming major in Turkey
There are two study systems for computer programming major in Turkey:
First System:

This program requires students to study for two integrated years divided into four semesters of theoretical and practical training on real projects that require practical application. 
Students study various subjects, including mathematics, internet and computer programming, computer components and circuits, computer network systems and modern technologies, programming algorithms, the Internet of Things (IoT), and, upon completion, students receive a degree in computer programming.
Second System:

This is a four-year program in which students study various advanced scientific subjects such as computer engineering, aviation, meteorology, control and automation, computer mathematics, physics, statistics,

computer programming

engineering, and more.
Career Fields for Computer Programming major Graduates:
– Systems Engineer
– Software Developer
– Systems Analyst
– Software Maintenance Engineer
– Computer Science Teacher
– Academic Faculty Member in Computer Science Colleges
– Software Consultant
– Information Technology Project Manager
– Scientific Researcher in Software
– Digital Game Designer
– Mobile Application Developer
– Database Manager in Companies
Learn about the salaries of computer programming major graduates:
One of the advantages of computer programming major is that graduates can earn high salaries, with experts potentially earning over $1,000 per month, and experienced professionals with salaries averaging around $700 per month. Salary levels can vary depending on the company, job responsibilities, and experience.
Tuition Fees for Computer Programming major in Turkey:
There are six top Turkish universities that offer computer programming major with reasonable tuition fees:
– Ankara University
– Ataturk University
– Bahcesehir University
– Istanbul University
– Marmara University
– Gazi University
Differences Between Computer Programming major and Software Development Specialization:
While there are many similarities between computer programming and software development specializations, including programming languages and post-graduation job prospects, software development specialization typically includes more in-depth programming language studies from the first year of study, unlike computer programming major.
Learn About Software Development major and Its Types:
– System Software: Software dedicated to operating systems such as Windows, macOS, Android, and iOS.
– Programming Software: Software for program development.
– Application Software: Development of user-oriented applications, such as report and data preparation programs.
– Embedded Software: Software used to control industrial robots.
The Importance of Studying Software Development major:
This specialization is highly sought after in the global job market due to the immense technological advancements we are currently witnessing. There is a growing trend towards programming websites, applications, devices, and computers. 
It is particularly suitable for mathematics enthusiasts, creative individuals, and technology innovators. 
Through this program, students can develop phone, web, and computer applications, as well as master the fundamentals of software engineering.
Students in this specialization are distinguished by their high salaries, and there is a plethora of job opportunities worldwide. Specialists can work remotely and provide programming services for projects in any country.
The duration of this major program is four years, plus one preparatory year for language studies.
Three Requirements for Admission to Software Development major in Turkish Universities:
High school diploma or equivalent.

Passing the Turkish Proficiency Exam (YOS) and the American SAT exam.

Providing TOEFL or IELTS certificates if studying in English.
Required Documents for Studying Computer Programming and Software Development in Turkey:
– Passport photos.
– Valid passport.
– High school diploma with a minimum GPA of 50%.
– Graduation certificate if available.
– English language proficiency certificate.
– Recommendation letter if available for tuition reduction.
Career Opportunities for Software Development Specialization:
– Application development.
– Cybersecurity.
– Game development and design.
– Information systems.
– Information technology consulting.
– User interface (UI) design.
– Application analyst.
– Database management.
– Web development.
– Website development and design.
– Software testing.
– UI design.
– Software engineering.
– Sound design.
– Software systems analysis.
– Chief Technology Officer (CTO).
– Video game design.
– Technical support.
Skills Required for Professionals in Software Development:
– Proficiency in common programming languages like Python, Java, C++, and Scala.
– Ability to write and test code.
– Familiarity with cross-browser compatibility.
– Proficiency in developing responsive web designs.
– Front-end development skills.
– Knowledge of algorithms and data structures.
Tuition Fees for Software Development Studies in Top Turkish Universities:
The costs of education vary from one university to another and are also influenced by the language of instruction and the educational facilities provided by the university. In general, tuition fees range from $3,000 to $9,000 annually.
Advantages of Studying Computer Programming in Turkey:
– All Turkish universities are internationally recognized and accredited.
– Graduates can work with multiple companies simultaneously.
– Turkish universities offer up-to-date and advanced scientific and theoretical curricula.
– Emphasis on training and application in state-of-the-art laboratories.
– Affordable tuition fees.
– Learning various programming languages.
– Studying different operating systems.
– Managing web pages and websites.
– Studying web network types.
– Studying hosting types and protection against hacking.
– Study options in Turkish or English with a preparatory year available for language mastery.

In conclusion, if you are interested in studying computer programming and software development, we can assist you in facilitating your admission to the top Turkish universities. Please feel free to reach out to us for further information.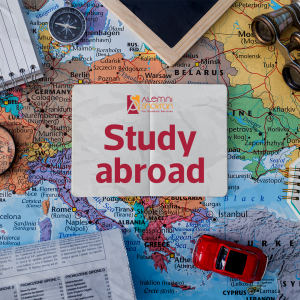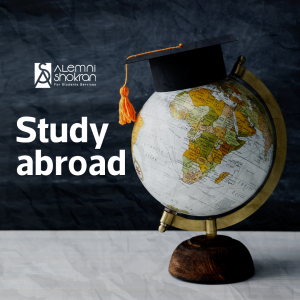 Achieve your goals