how can i study in turkey
Studying in Turkey: One of the Easiest Educational Paths Worldwide, Thanks to Abundant Scholarships and Unique Advantages

Studying in Turkey: One of the Easiest Educational Paths Worldwide, Thanks to Abundant Scholarships and Unique Advantages
For Instance, Distinguished by its Strategic Location and Wide Range of Climatic and Geographic Diversity as it encompasses parts of both Asia and Europe, studying in Turkey offers you a secure and stable environment for various experiences.
Did you know that there are over 200 universities in Turkey?
Higher education in Turkey stands out for its flexibility and numerous options, allowing you to choose what suits you best.
Key Facts to Know about Studying in Turkey:
One of the easiest countries to study in, requiring only a high school diploma.

Turkish government universities are internationally recognized.

The tuition costs at Turkish universities are lower compared to other countries worldwide, while providing a high standard of education.
Explore the 3 ways to study in Turkey and get to know their admission requirements.
First Approach: public universities in Turkey"
"Top public universities in Turkey: Choosing the Best for International Students"
public universities in Turkey hold prominent positions in global and local rankings among world universities. This is why selecting among Turkish public universities for international students depends on opting for the best according to the required criteria.
Additionally, public universities favor high scores in the Ability Test (YÖS – Yabancı Öğrenci Sınavı), dedicated to foreign students, which is a mandatory test if you decide to study in Turkey. Typically, preparation for the test takes at least 6 months and covers subjects like mathematics, basic engineering principles, and IQ questions.
Study Requirements in Turkey and Admission to public universities:
If you're interested in challenging fields like medicine and engineering, you might encounter difficulties such as the YÖS test or the American SAT. However, don't worry! There are several universities that accept students based solely on their high school diplomas.
Documents Required for Applying to Turkish Government Universities:
– A translated and attested copy of the high school diploma by the Turkish embassy in the student's home country.
– A valid passport copy of the student.
– A passport-sized photo with a white background.
– Language proficiency certificates if available; if not, students will undergo an exemption exam.
– Some universities may require the Turkish YÖS test or the American SAT.
Learn more details about various government universities.
Alternative Approach: Private Universities in Turkey
Your Opportunity for General High School Diploma Acceptance Only!
You might assume it offers a lower level of education due to its easy application process and high acceptance rate.
 However, it provides an advanced standard of education in Turkey. Additionally, private universities in Turkey hold strong positions among the best local, international, and European universities.
Private universities in Turkey offer a wide range of majors, available in both English and Turkish, with the majority of programs being offered in English.
Do you need assistance in choosing your major? Let "Alemni Shokran" help you. We guide you to select the right major through specialized consultants.
Study Requirements in Turkey and Admission to Private Universities:
Unlike public universities, the academic admission requirements are solely based on the General High School Diploma. Unlike the public universities, which have their own set of admission criteria.
Documents required for students applying to Turkish private universities:
– A valid student passport photo.
– High school completion certificate with grades obtained in various subjects.
– Certified English language proficiency test like TOEFL. If not available, students can take the university's English language test, which determines eligibility for English-medium studies.
How to Apply for Study in Turkey:
The application and admission processes for Turkish private universities are not challenging!
Because "Alemni Shokran" provides you with multiple services. 
Their primary goal is your success and excellence in what you love and choose. All you need to do is decide on your major, and we will assist you in choosing the best university.
Learn more details about different private universities.
Third Approach: Scholarships in Turkey.
Turkish Government Scholarships: A Comprehensive Guide for International Students
1.Introduction: Turkish Government Scholarships
   Discover the significance of Turkish government scholarships, renowned globally as vital study grants. With an annual offering of around 4000 scholarships, Turkey attracts a substantial number of students each year. These scholarships, funded entirely by the Turkish government, encompass diverse academic programs across all educational levels.
Appealing Factors of Turkish Scholarships
   Learn what makes Turkish scholarships stand out, including opportunities for Bachelor's, Master's, and Ph.D. programs, as well as research scholarships. Delve into the numerous advantages of studying in Turkey.
Benefits of Studying in Turkey:

7 Key Advantages
   Explore the compelling reasons to choose a scholarship in Turkey:
– Abundant universities offering free scholarships.
– Complimentary public transportation access.
– Monthly stipends covering personal expenses.
– Comprehensive health insurance throughout your stay.
– Language learning support with a year of Turkish language study.
– Travel expenses to and from Turkey covered.
– Suitable accommodation provided during your study tenure.
Applying for a Scholarship in Turkey:

Your Options
   Learn the two ways to apply for scholarships in Turkey:
– Independent online research and application through official scholarship platforms.



– Leveraging the assistance of Alemni Shokran, which offers time-saving benefits, expert guidance, university discounts, and comprehensive support services.
Unique Benefits of "Alemni Shokran"
– Save time by receiving personalized scholarship recommendations based on your preferences and details.
– Access exclusive discounts of up to 70% on tuition fees through collaborations with various universities.
– Expert assistance in choosing your specialization and university.
– Comprehensive educational courses tailored to your needs.
– Enjoy entertainment services, including campus tours and airport reception.
– Streamlined residence permits, health insurance, student housing, and banking services.
Join Now to Discover More
   Register now to explore the full range of offerings from "Alemni Shokran"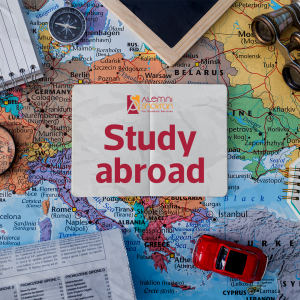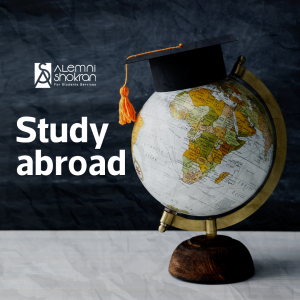 Achieve your goals