Upcoming Educational Fair- Jeddah, Saudi Arabia
Upcoming Educational Fair in Jeddah, Saudi Arabia

Alemni Shokran's Educational Fair in Jeddah, Saudi Arabia
We are thrilled to announce Alemni Shokran's upcoming Educational Fair, a transformative event for students aspiring to pursue higher education in Turkey. Mark your calendars for this remarkable occasion taking place in Jeddah, Saudi Arabia, on January 16, 2024.
Event Highlights:
Meet Renowned Universities:

Engage directly with representatives from top universities in Turkey.

Explore a diverse range of academic programs and discover the best fit for your future.

Exclusive Scholarships and Discounts:

Learn about exclusive scholarship opportunities and significant discounts on tuition fees.

Alemni Shokran is committed to making quality education accessible and affordable for every ambitious student.

Insightful Workshops and Seminars:

Participate in enlightening workshops and seminars on how to choose the right program to study conducted by industry experts.

Gain valuable insights into the application process, choosing the right major, and navigating the intricacies of studying abroad.

Live Consultations:

Avail the opportunity for one-on-one consultations with our experienced academic advisors.

Receive personalized guidance on selecting the ideal university and program tailored to your goals.

Cultural Exchange and Networking:

Immerse yourself in a cultural exchange with students, alumni, and university representatives.

Expand your network and build connections with like-minded individuals.
Date and Venue:
Date: January 16, 2024

Location: Jeddah, Saudi Arabia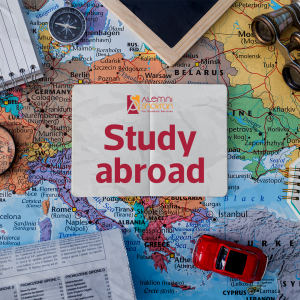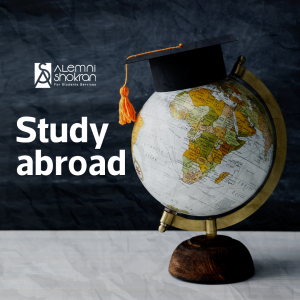 Achieve your goals