Life in Istanbul
Istanbul is considered the economic center of Turkey, primarily due to its significant role in Turkish tourism.

Get to Know life in Istanbul in General
Istanbul is considered the economic center of Turkey, primarily due to its significant role in Turkish tourism. 
Istanbul is situated in the northwestern region of the Marmara Province, divided into two parts: one in Europe and the other in Asia, separated by the Bosphorus Strait.
Istanbul is the largest city in Turkey, with a population of approximately 16 million people. The total area of Istanbul is about 5,343 square kilometers. 
For this reason, Istanbul is considered the economic, tourist, and cultural capital of Turkey.
Istanbul's Area
It's important to note that Istanbul's area of 5,343 square kilometers refers to the land area only. 
The central area of the city covers about 1,830 square kilometers, making the total area of Istanbul approximately 5,461 square kilometers. 
Due to its extensive geographical division, Istanbul is strategically located, surrounded by natural landmarks such as the Marmara Sea to the south, the Black Sea to the north, Tekirdağ to the west, and Sakarya and Kocaeli to the east. Hence, it is often referred to as the "Golden Horn."
Istanbul's Climate
Several natural factors influence Istanbul's climate. The Black Sea to the south brings cold waters, while the Mediterranean Sea to the north warms it up. 
As a result, Istanbul experiences a varied climate throughout the year. Summers are hot and dry, while winters are stormy, rainy, and cold.
Due to its strategic geographical location, Istanbul enjoys a unique climate. All seasons are suitable for travel, as each season has its own special characteristics.
– Fall: Fall combines the warmth and humidity of summer with occasional cold days. The early part of fall has a moderate climate, still retaining some summer warmth. Prices tend to decrease in Istanbul during the early fall due to lower tourist demand.
– Winter: Istanbul becomes somewhat like European cities in winter, with rain, fog, darkness, and extreme cold. 
This is the least crowded season and offers lower prices.
– Spring: In early spring, winter chill recedes in Istanbul, and temperatures begin to rise. However, the transition to warmer weather is gradual, with cool nights. May is particularly pleasant, with tulips in bloom, marking the arrival of warmer days.
– Summer: Summer in Istanbul is hot and humid, with increasing humidity levels in July. The city is crowded during this season due to the holiday period.
Because of Istanbul's unique position between Europe and Asia, it overlooks numerous seas, straits, and islands.
Here are some of the beautiful beaches in Istanbul:
– Dalyan Beach in the European part overlooking the Black Sea.
– Golden Beach, exclusively for women, near the Bosphorus.
– Nakibey Beach, popular among Arab tourists, on the Asian side.
– Solar Beach in the European part, close to Belgrad Forest.
– Uzunya Beach on the Asian side, suitable for windsurfing.
– Kilyos Beach, a sandy beach on the Black Sea coast.
– Florya Beach, offering various facilities and restaurants.
– Burc Beach, spacious with ample parking space.
– Kumsal Beach on Kinali Island near Nakibey Beach.
– Şile Beach, located on the Black Sea coast.
– Şahil Beach, close to Belgrad Forest, offers water sports and events.
– The Blue Beach, providing a splendid view of islands and sunsets.
Additionally, here are some of the best islands in Istanbul that you should visit:
Princes' Islands Istanbul:
   Princes' Islands are considered one of the main attractions in Istanbul. Being one of the most touristy places, it offers all the services for a full day experience. 
What distinguishes the Princes' Islands is their resemblance to a rural lifestyle away from materialism, making it a unique experience.
– The island boasts various hotels of different levels to suit all tastes.
– The island is famous for its pine forests and vast green spaces for enjoyable walks.
– It provides relaxation services such as various-sized swimming pools, saunas, spas, and jacuzzis.
– Its most famous feature is Nakibey Beach, known for its popularity among tourists. 
It is considered a family-friendly beach due to the high safety standards maintained by the numerous lifeguards along the entire beach. Moreover, it offers various water sports activities.
Büyükada Istanbul:
 Büyükada stands out for its tranquility and distance from noise, making it a destination for relaxation and comfort. 
It got its name because it used to host Byzantine princesses and is considered one of the most beautiful islands in Istanbul.
– Access to the island is through sea trips, so the enjoyment begins with the journey to the island.
– Famous landmarks on the island include Büyükada Park, Princes' Islands Museum, and the organized beach.
– The island is characterized by horse-drawn carriages, allowing you to tour and enjoy the captivating scenery.
Marmara Island Istanbul:
   Marmara Island is one of the most important islands in Istanbul due to its breathtaking beauty. Being the largest island in Istanbul, its beauty lies in exploring it.
– It includes wonderful landmarks such as Aproz Beach and Yana Günner Pavoz Park.
– It features a rich wildlife due to the presence of numerous forests.
– The presence of Marmara Port, which houses several boats, allows you to rent one for a journey surrounded by beautiful waters from all sides. Additionally, Marmara Island includes Avşa Island.
And due to the beautiful scenery and charming nature, life in Istanbul is considered one of the most beautiful, whether for tourism or residence. 
The city's beauty is not limited to natural landscapes alone, as the lifestyle in Istanbul is renowned for its various entertainment destinations.
Some of the entertainment destinations that must be visited include:
SEA LIFE Istanbul:

SEA LIFE Istanbul is one of the most important entertainment places as it houses a variety of aquatic animals. 
It is suitable for family members, and SEA LIFE has gained its fame through visitors who are amazed by the different species of fish.
Vialand Istanbul:

Vialand is located in the Sultan Ayoub area and is known for its exceptional rides suitable for both adults and children. 
It places a strong emphasis on international safety standards and is one of the most famous tourist destinations for children.
It also has bowling alleys and video games suitable for young adults. Moreover, it has a shopping mall inside.
Aqua Marina Istanbul:

Aqua Marina is dedicated to lovers of marine creatures. It consists of massive tanks housing various aquatic animals. Its standout feature is the private area for penguins and the rare fish species in various shapes and sizes.

Snowland Istanbul:

Snowland is located in the Torium Mall in Istanbul. It is a family-friendly entertainment destination and the most famous one. 
Snowland consists of ice caves and ice skating areas made of real ice. 
Additionally, the location is unique as it is near other attractions like the Thursday Bazaar and Marmara Mall.
Water Parks:
   – Aqua Marine Istanbul: It stands out with its exceptional rides and unique location. It offers a variety of attractions, swimming pools of different sizes, saunas, and more.
   – Aqua Dolphin: Aqua Dolphin is known for its entertaining dolphin shows.
   – Grand Aqua Marine: Known for its large area, it can accommodate over 3,000 people. It features Olympic-sized swimming pools where sports competitions are often held.
   – Viasea: Viasea is different from other water parks because it includes a giant fish tank that visitors can feed and play with. It also has amusement parks, electric games, many parks, and restaurants.
Istanbul's life, whether for tourism or residence, is characterized by its diversity and preference. Turkey, as a meeting point of civilizations, and Istanbul, having been the capital of many empires and states, have brought together various cultures and nationalities, making it rich in historical landmarks.
In addition to the mentioned attractions, other must-visit tourist places in Istanbul include the following:
Forests:

One of the most important is Belgrad Forest, as it is the largest and most important forest in Istanbul, containing several small lakes. 
It represents one of the most beautiful destinations for recreational activities and camping.
Independence Avenue:

With a length of about 1,400 meters, the street is known for its popular bazaars. 
It was built during the Byzantine period and also includes several tourist destinations such as the Fethiye Sultan Mosque and the Arnavutkoy Walls.
Various Historical Sites: Istanbul

is rich in historical sites, including the Topkapi Palace, Sultan Ahmed Mosque, Gulhane Park, Hagia Sophia Museum, Grand Bazaar, Column of Constantine, Galata Tower, and Sultan Mehmed the Conqueror Bridge.
– Nisantasi Street, known as the Street of Brands, was named this way due to the availability of various options from international brands, representing a fruitful and enjoyable shopping experience for shopping enthusiasts, in addition to historical parks and palaces. 
One of the most famous shopping places on Brands Street is Nisantasi City's Mall.
Among the most important tourist attractions on Brands Street is the Dolmabahce Palace, known for its baroque architectural design, marble walls, and elegant luxurious furniture pieces. Additionally, there is the Peace Park, Macka Park with its cable car, Sufi Poets' Park, and the Military Museum, where you can explore Turkey's military history from ancient times to the present through halls filled with various army weapons.
– Beyazit Street is one of the most important and famous historical streets in Istanbul, serving as the official headquarters of Istanbul University and bearing witness to urban development from the Roman era to the Ottoman era.
One of the key historical landmarks on Beyazit Street is the Beyazit II Mosque, one of Istanbul's largest mosques dating back to the Ottoman period.
There is also the famous Beyazit Market known for souvenir gifts, gemstones, and handmade carpets.
With Istanbul being crowded with various hotels of all levels, choosing where to stay during your vacation can be challenging. Here are some tips before booking:
Hotel prices significantly decrease in winter, sometimes up to 50% off the regular price compared to spring and summer.

Spring is considered the best time to book as the weather is moderate.

It's not necessary to book five-star hotels for an enjoyable stay; there are excellent options in four-star and sometimes three-star hotels.

The ideal duration for a trip to Istanbul is at least 5 days to enjoy both the old and modern aspects of the city. 
If your trip includes visits to major cities and the countryside, it's better to plan for at least 10 days.
If you are a new student in Turkey, it would be my pleasure to assist you.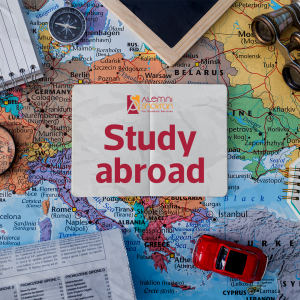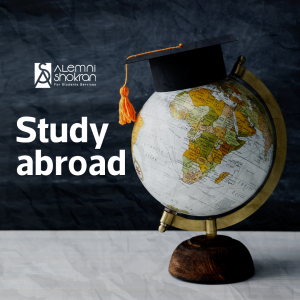 Achieve your goals