Marketing Major
Marketing major in Turkey focuses on researching target markets, understanding consumer behavior, and creating persuasive campaigns to reach customers. 

Marketing Major
Marketing major in Turkey focuses on researching target markets, understanding consumer behavior, and creating persuasive campaigns to reach customers.
A bachelor's degree in marketing in Turkey provides students with practical education that aligns with real-world applications.
The goal is to effectively teach students the exploration of the constantly evolving world of marketing and integrated technology.
The specialization is based on the fundamental elements of a successful marketing plan and modern digital channels.
Here are the study subjects for a bachelor's degree in marketing in Turkey:
– Marketing Principles
– Consumer Behavior
– Marketing Research
– Advertising and Promotion
– Sales Management
– Digital Marketing
– Brand Management
– Marketing Analytics
– International Marketing
– Strategic Marketing
– Retail Management
– Public Relations
– Market Analysis and Forecasting
– Marketing Communications
– Product and Pricing Strategies
– Business Ethics and Social Responsibility
– E-commerce and Online Marketing
– Event Management
– Entrepreneurship and Innovation
In the first year of study, students typically cover subjects such as marketing concepts, marketing principles, public relations, statistics, intellectual property, business ethics, and more. Additionally, students learn web design and various technological tools that impact digital marketing significantly.
When applying for a bachelor's degree in marketing in Turkey, students are required to meet specific criteria, which may include:
– Personal photos for the applicant
– Student visa
– High school completion certificate
– Proficiency in the Turkish language, usually demonstrated through Turkish language proficiency exams, or English language proficiency, if the program is taught in English.
Graduates with a bachelor's degree in marketing in Turkey have a range of career opportunities, including:
– Marketing Manager: Responsible for planning, executing, and managing marketing strategies to promote a product or service.
They oversee marketing campaigns, conduct market research, analyze consumer behavior, and lead a team.
– Brand Manager: Focuses on building a strong brand identity and maintaining it. They develop brand strategies, create marketing plans, and monitor brand performance.
– Digital Marketing Specialist: Concentrates on online marketing efforts, including social media, content creation, email marketing, search engine optimization, and online advertising. They develop digital marketing campaigns, track performance metrics, and enhance online marketing activities.
– Public Relations Specialist: Manages communication between the organization and the public. They develop and implement PR strategies, handle media relations, and organize events.
– Social Media Manager: Oversees the organization's social media presence.
They develop social media strategies, create engaging content, and interact with the target audience to increase brand awareness and customer engagement.
– Market Analyst: Evaluates market conditions, trends, consumer preferences, and analyzes sales data.
They assess competitor strategies and forecast market trends, providing insights to help companies make strategic marketing decisions.
Master's Degree in Marketing in Turkey
A master's degree in marketing from Turkish universities provides students with a comprehensive understanding of the dynamic marketing landscape in Turkey.
The program equips students with both theoretical knowledge and practical skills necessary to effectively analyze market trends, develop strategic marketing plans, and execute successful marketing campaigns.
Key Courses in a Master's Degree in Marketing in Turkey
Here are some of the key courses that students typically study in a master's degree program in marketing in Turkey:
– Marketing Strategy and Planning.
– Advertising and Public Relations.
– Innovation and New Product Development: This course covers the processes involved in creating and launching new products, including idea generation, market analysis, and product development strategies.
– Services Marketing: This course focuses on the unique challenges and strategies involved in marketing services, such as hospitality, healthcare, and other service-oriented industries.
– Strategic Brand Communication: Building on the principles of brand management, this curriculum covers advanced topics in brand communication and storytelling.
– Ethics in Marketing: This course explores ethical considerations in marketing practices, including issues related to consumer privacy, social responsibility, and sustainable marketing.
– Marketing Management and Leadership: This curriculum may cover leadership skills, team management, and strategic decision-making in marketing contexts.
These courses provide students with a comprehensive understanding of marketing principles, strategies, and techniques, enabling them to develop the necessary skills for effective marketing management in both local and global markets.
Requirements for Studying a Master's Degree in Marketing in Turkey
The requirements for pursuing a master's degree in marketing in Turkish universities typically include the following:
– A bachelor's degree or equivalent qualification from a recognized institution in a related field such as business management, marketing, or economics.
–  Meeting the minimum cumulative GPA requirement, which may vary among programs and universities but often ranges from 2.5 to 3.0 on a 4.0 scale.
–  Providing proof of language proficiency, as many master's programs in Turkey are taught in English. Applicants may need to demonstrate proficiency in English through exams like IELTS or TOEFL.
–  Passing an entrance examination, as some Turkish universities and programs may require applicants to take an entrance exam determined by the university.
– Submitting letters of recommendation: Universities may ask applicants to provide recommendation letters from academic or professional references who can speak to their qualifications and potential for success in the program.
– Submitting a statement of purpose: Applicants may be required to submit a statement explaining their academic and career goals and why they wish to pursue a master's degree in marketing.
– Work experience, while not always necessary, some master's programs in marketing may prefer applicants with relevant practical experience in marketing or related fields.
Career Opportunities for Graduates with a Master's Degree in Marketing
Graduates with a master's degree in marketing have access to a range of career opportunities, including:
– Marketing Consultant: Graduates can work as consultants, offering their expertise to companies seeking advice on marketing strategies, brand development, and market positioning.
–  Media Planner: Media planners create media plans that determine when and where advertisements should be placed to effectively reach the target audience.
–  Retail Marketing Manager: In the retail sector, marketing managers create tailored marketing strategies for retail environments.
–  Market Development Manager: These professionals focus on expanding into new markets, identifying growth opportunities, and developing strategies to penetrate untapped sectors.
– International Marketing Manager: Graduates can work on global marketing strategies, coordinating efforts to market products and services across different cultures and regions.
– Sustainability Marketing Manager: With a growing emphasis on sustainability, these professionals develop and implement marketing strategies that emphasize environmental and social responsibility.
Doctorate in Marketing Major in Turkey
Obtaining a Ph.D. in Electronic Marketing in Turkey is a significant achievement that reflects an individual's expertise in this field. The Ph.D. program in marketing provides students with in-depth knowledge of advanced marketing concepts, research methodology, and critical thinking skills.
Doctorate Specialization Courses in Marketing in Turkey
In the Ph.D. phase, marketing Major  in Turkey typically involves more advanced and focused study topics. Here are some areas of study often covered in Ph.D. programs in marketing:
– Advanced Marketing Theories: Ph.D. students delve into advanced marketing theories, frameworks, and models, critically analyzing their applicability and limitations.
– Quantitative and Qualitative Research Methods: Students learn advanced research methodologies, statistical analysis techniques, and qualitative research methods to conduct precise and accurate research.
– Consumer Behavior Theory: Doctoral candidates study the psychological, social, and cultural factors that influence consumer behavior, focusing on developing original insights and theories.
– Advanced Marketing Analytics: Programs often cover advanced data analysis techniques and modeling methods used to extract insights from large datasets.
– Marketing Research Design: This includes advanced study of research design principles, survey development, experimental design, and data collection methodologies.
– Consumer Insights and Marketing Intelligence: This subject focuses on advanced techniques for gathering and interpreting consumer insights to inform marketing strategies.
– Advanced Advertising and Promotion Strategies: This subject concentrates on studying advanced advertising theories, creative strategies, and integrated marketing communications across different media.
– Research Thesis: This includes working on a thesis that makes a significant contribution to the field of marketing.
Requirements for Pursuing a Ph.D. in Marketing in Turkey
Here are some typical requirements and prerequisites for pursuing a Ph.D. in marketing in Turkey:
– Most Ph.D. programs require applicants to have a Master's degree in marketing or a related field, such as a Master's in Science or a Master's in Business Administration (MBA).
– Academic Excellence: Applicants usually need to provide a strong academic record, including a high cumulative GPA in their Master's studies.
Admission to Ph.D. programs can be highly competitive, so a competitive cumulative GPA is often a basic requirement.
– Research Proposal: Many Turkish universities require applicants to submit a research proposal outlining the intended research topic, objectives, methodology, and significance.
The proposal should demonstrate the applicant's understanding of the research field and potential contributions.
– Language Proficiency: Proficiency in the language of instruction (typically Turkish or English) is usually required, and some Turkish universities may require language proficiency test scores, such as TOEFL or IELTS for non-native speakers.
– Interview: Selected candidates may be invited for an interview or an oral examination to discuss their research interests and suitability for the Ph.D. program.
– Research Experience: While not always mandatory, having prior research experience, such as research papers, conference presentations, or a Master's thesis, can enhance the applicant's candidacy.
– Background in Marketing: Applicants are expected to have a background in marketing or a closely related field, demonstrating their ability to engage in advanced marketing research.
Career Opportunities for Ph.D. Graduates in Marketing
Here are some of the career opportunities available to Ph.D. graduates specializing in marketing:
– Academic Professor: Ph.D. graduates can pursue academic careers as professors in universities and research institutions, contributing to the advancement of marketing knowledge through teaching and publishing.
– Chief Marketing Officer (CMO): Graduates can obtain executive positions such as Marketing Directors, where they lead and oversee all aspects of an organization's marketing efforts, including strategy development and brand management.
– Strategic Planning Manager: Ph.D. graduates can take on leadership roles in strategic planning, helping organizations develop long-term marketing strategies and data-driven decision-making.
– Consultant: Graduates can work as marketing consultants, providing specialized expertise to companies looking for insights on marketing strategies, consumer behavior, and market trends.
– Academic Researcher: Some graduates may choose to conduct independent research in academic or research institutions, contributing to marketing theory and knowledge.
– Corporate Trainer: Ph.D. holders can provide specialized training for marketing teams, keeping them informed about the latest trends, strategies, and best practices in the field.
Register now on Alemni Shokran Platform, and secure yourself a seat in the exciting Master's in Marketing program.
Gain the knowledge and experience that will enable you to sharpen your skills and make an impact in the business market.
Register now and start your journey towards excellence and success!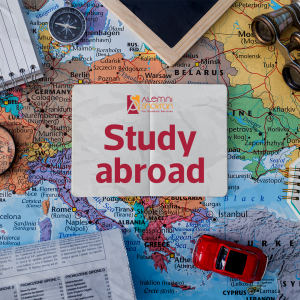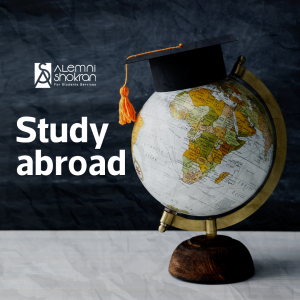 Achieve your goals