Nursing
If you're looking for an impactful medical career that goes hand-in-hand with healthcare and medicine, consider nursing major in Turkey.

Nursing
major in Turkey: A Fulfilling Medical Career Path
If you're looking for an impactful medical career that goes hand-in-hand with healthcare and medicine, consider nursing major in Turkey. 
Nursing is an indispensable complement to medicine, involving patient care, continuous health monitoring, and medical record maintenance. Nurses provide essential treatments, offer emotional support, and collaborate closely with doctors, ensuring comprehensive patient care.
Nursing is a deeply human profession, making it ideal for individuals with compassion and empathy. If you possess these qualities, you're well-suited to study nursing in Turkey.
The Significance of Nursing:
In many advanced countries, nurses are valued as highly as doctors due to their extensive knowledge of diseases, treatments, and patient interactions.
 Nursing requires skills like quick decision-making, emergency management, keen observation, patience, and integrity.
Nursing vs. Nursing Sciences:
Nursing major refers to becoming a registered nurse (RN) with a fellowship degree, entailing a range of duties based on specialization. 
On the other hand, nursing sciences encompass higher education beyond nursing major. Many RNs pursue nursing sciences to obtain bachelor's and even doctoral degrees.
The nursing journey takes about four years, offering various paths like academic teaching or working as a clinical nurse or nursing department head.
Career Opportunities for Nursing Graduates in Turkey:
pu or private hospitals

Rehabilitation centers and physical therapy

Universities, schools, and healthcare facilities

Health education and medical tourism

Elderly care and healthcare for seniors

Medical clinics of different types

Medical consultation institutions

Diagnostic and reporting institutions
Did you know that nursing is highly in demand in Turkey?
The Turkish Ministry of Health requires numerous English-speaking nurses due to the country's cultural diversity.
 This makes Turkey an excellent destination for foreign students to study nursing in universities known for quality education and teaching methods.
Why Study Nursing in Turkey:
Affordable tuition fees ranging from $2,000 to $8,500 per year.

Scholarships and discounts offered exclusively through "

Alemni Shokran

"

High demand for nurses in Turkey, leading to competitive salaries (up to 8,000 Turkish Lira) due to diverse patient populations.

Easy admission compared to other medical fields like medicine.

Excellent universities offering nursing programs in English.
Are you ready to embark on a fulfilling nursing journey in Turkey? With "Alemni Shokran" you can find the right university, course, and opportunities tailored to your needs.
Enroll now to access exclusive benefits and make your mark in nursing studies in Turkey.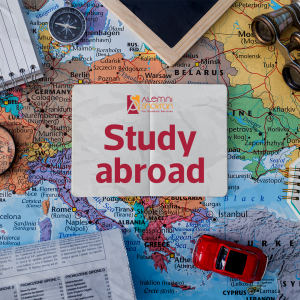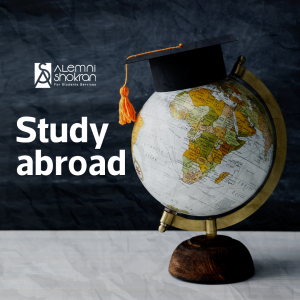 Achieve your goals