Orthodontics Major
Orthodontics major in Turkey is one of the most important medical branches related to dentistry.

Orthodontics major in Turkey is one of the most important medical branches related to dentistry. It specializes in studying jaw problems and malocclusions.
Recently, there has been an increased interest in orthodontics major due to the growing importance of the overall appearance of teeth and the desire to have a beautiful smile free from any flaws for most people, given its importance in improving the first impression.
Orthodontics major relies on both theoretical and practical study and regular patient follow-up for those suffering from jaw deformities and dental misalignments until they pass the practical exams for a doctoral degree.
The requirement to become an orthodontist is to obtain a bachelor's degree in dentistry, followed by specialization in a master's degree in orthodontics.
The duration of studying orthodontics major is five years for a dentistry bachelor's degree and two or three years for a master's degree in orthodontics. 
After that, the student can also continue to pursue a doctoral degree in the same specialization or a related dental field.
Medical problems treated by orthodontics major include:
– Treatment of dental misalignment, crowding, and protrusion issues.
– Correcting an upper or lower jaw that is too advanced or too narrow.
– Treating tooth gaps and excessive spacing.
– Correcting misaligned jaws, leading to an abnormal bite.
– Treating narrow jaw issues.
– Addressing problems like uneven teeth alignment or differences in tooth size compared to others.
– Correcting jaw discrepancies that lead to multiple issues in chewing, speaking, and overall appearance.
Nine tasks and responsibilities of an orthodontist:
Diagnosing dental and jaw-related diseases, deformities, and issues, and providing consultations to patients.

Reviewing the dental records of dental patients, providing diagnoses, and administering appropriate treatment to achieve the desired tooth appearance.

Realigning and organizing the straightness of jaws, gums, and teeth by applying the appropriate orthodontic treatment.

Examining the cavities, defects, and issues of the mouth, jaws, and teeth, designing the appropriate orthodontic treatment, and handling the tools related to orthodontics.

Regulating oral functions such as pronunciation, speech, and chewing to ensure they function properly.

Restoring and reconstructing the external appearance of the face and jaws, as orthodontics changes the lower two-thirds of the face.

Providing advice, guidance, and education to patients about the best oral health practices for cleaning and maintaining teeth during the treatment period.

Prescribing pain relievers and necessary medications and providing psychological and moral support to patients during the treatment stages.

Directly communicating and collaborating with other doctors in related fields.
Studying orthodontics major in Turkey:
Studying orthodontics major is one of the most in-demand medical specializations in the current job market.
Turkey is considered one of the most important and best scientific destinations for studying orthodontics major and all dentistry-related specializations in general. 
The study focuses on both practical and theoretical aspects in parallel. It relies on experts and specialists at the highest level in the field from inside and outside Turkey.
Turkish universities provide students with the necessary tools for practical study through well-prepared curricula, research, exams, and clinical training in clinics and laboratories equipped with the latest medical equipment.
Some of the key reasons that encourage students to choose Turkey for studying orthodontics major include:
– The quality of academic education for which Turkish universities are renowned.
– Well-prepared theoretical programs in orthodontics major.
– Availability of the latest laboratories, clinics, and modern equipment that facilitate practical application.
– Opportunities for professional training during the master's and doctoral studies.
– The presence of innovation, research, and development in this field.
– Lower cost of education compared to many other countries.
– Support and encouragement for students to complete their doctoral degrees.
Discover the best universities in Turkey for studying a master's degree in orthodontics:
– Istanbul Aydin University.
– Izmir Katip Celebi University.
– Bingol University.
– Marmara University.
– Izmir Katip Celebi University.
– Marmara University.
– Ordu University.
– Recep Tayyip Erdogan University.
– Firat University.
– Yuzuncu Yil University.
– Istanbul New Century University.
– Baskent University.
– Yeditepe University.
 Master's in Orthodontics in Turkey
A Master's in Orthodontics is a highly preferred specialization among students in Turkey because the education is based on advanced curricula, scientific research, practical experiments, and examinations to ensure mastery of both practical and theoretical aspects.
Studying for a Master's in Orthodontics in Turkey is renowned for being led by numerous experts and specialists at the highest scientific level in the field of orthodontics. 
Students become capable of designing treatment programs for patients, planning and implementing them, and understanding all the factors and influences leading to oral and dental problems.
In addition to understanding the medical needs of patients and providing accurate diagnoses and appropriate treatments, students learn modern methods for examining the jaws and teeth of adults, children, and the elderly to identify dental health issues and make correct diagnoses.
The required documents for enrolling in the Master's in Orthodontics program include:
– A copy of the student's passport.
– A personal photo.
– Bachelor's degree certificate and transcripts in dentistry.
– Equivalence certificate for foreign dentistry degrees (for international students).
– Recommendation letters (required by some universities).
– Curriculum vitae (CV).
– GRE certificate or TOMER certificate or English language certificates like TOEFL (if applicable).
– Some Turkish universities require passing the Dental Specialty Exam (DUS).
The duration of the Master's in Orthodontics program in Turkey is three academic years, with each year consisting of three semesters. Obtaining the Master's degree requires passing semester exams and an end-of-year exam, in addition to clinical training and evaluation. Clinical training helps students apply theoretical knowledge practically under the supervision of medical professionals.
Furthermore, students are required to conduct scientific research during their Master's program and publish it in scientific journals.
Doctoral studies in the field of orthodontics in Turkish universities require four academic years. During this time, students study 30 theoretical units over two academic years. They also undergo two years of practical applications, including fixed and removable orthodontic treatments, transparent aligners, and treatment of various jaw and dental problems. Clinical practice is conducted in dental clinics at Turkish universities under the guidance of academic staff. At the end of the program, students complete more than 80 orthodontic treatments and a medical research project to obtain a doctoral degree.
Reasons to enroll in the Orthodontics major in Turkey through Alemni Shokran:
– We provide free university admission without any fees.
– We offer free educational consultations.
– We offer service packages that students may need, such as accommodation, degree equivalence, residence permit application, bank account opening, and document translation at nominal prices.
– We assist in arranging a support letter from the university to the Turkish embassy for easier visa processing.
– We help students obtain scholarships and discounts on their studies.
Enroll now in the Orthodontics major at the best Turkish universities. At Alemni Shokran, we make it easy for you to get accepted and submit your documents.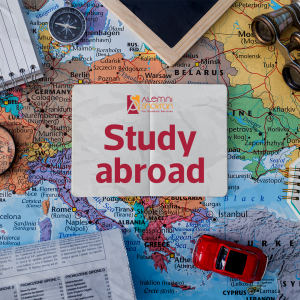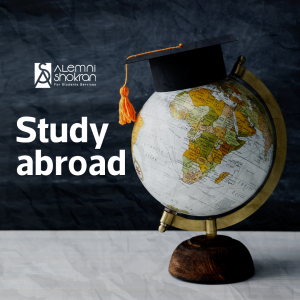 Achieve your goals