Physiotherapy and rehabilitation
The major of Physiotherapy and rehabilitation is among the most sought-after specializations in Turkey.

The major of Physiotherapy and rehabilitation: A Highly Demanded Field in Turkey – Learn Everything You Need to Get Started
The major of Physiotherapy and rehabilitation is among the most sought-after specializations in Turkey. Discover all the essentials to kickstart your journey.
Physiotherapy and rehabilitation is a significant branch within the College of Health Sciences, offering a multidisciplinary study of medical specializations. 
Its purpose within Turkish universities is to educate healthcare professionals capable of executing Physiotherapy and rehabilitation programs.
Studying Physiotherapy and rehabilitation in Turkey involves delving into concepts of psychology and mastering the use, adaptation, and customization of treatment plans according to patients' needs.
In case you're unsure about choosing the right specialization, seek assistance easily by registering on the website.
Key Points Covered in this Article:
Specializations within the field of physical therapy practiced by specialists

Advantages of pursuing a physical therapy specialization in Turkey

Career opportunities in the field of physical therapy

Various conditions treated by physical therapy specialists

Duration of studying physical therapy in Turkey

4-year curriculum for physical therapy studies at universities

Prominent universities offering physical therapy specializations in Turkey

Costs associated with studying physical therapy at Turkish universities

Admission requirements for studying physical therapy in Turkey
Specializations within the major of Physiotherapy and rehabilitation:
Physiotherapy and rehabilitation is a pivotal medical specialization that significantly shapes a patient's future, often more than surgical procedures or other therapeutic means. Specialists in this field:
– Assist individuals with physical disabilities.
– Help individuals improve overall body performance and mobility.
– Provide rehabilitation after injuries, surgeries, or issues related to muscles, joints, and ligaments.
– Aid patients following organ or limb amputations.
Advantages of Pursuing a Physical Therapy Specialization in Turkey:
 Turkish universities are leading institutions in educating physical therapy specialists. They offer scientific content in both English and Turkish.
Degrees from  Turkish universities are widely recognized around the world, providing employment opportunities in Turkey and other countries with your accredited degree. Additionally, universities are equipped with state-of-the-art facilities and modern technology.
Opting for a Physiotherapy and rehabilitation specialization in Turkey is recommended due to moderate costs compared to other countries. 
The country gathers some of the world's best and most skilled experts in Physiotherapy and rehabilitation, backed by medical centers featuring cutting-edge technologies.
Career Opportunities in Physiotherapy and rehabilitation:
Upon graduation, you'll be titled as a Physical Therapy Specialist. Further studies, such as pursuing a master's or a doctorate, open doors for various career paths, including:
– Physical Therapy Specialist
– Employment in sports clubs
– Academic positions in sports-related fields
– Work in private schools or community centers
– Exercise Physiology Specialist
– Manual Therapist or Acupuncturist
– Sports Therapist
– Employment in hospitals and private clinics
Turkey boasts abundant natural resources for healing, such as mineral springs and thermal waters. It's a significant destination for medical tourism, making physical therapy a thriving field in the country.
Conditions Treated by Physical Therapy Specialists:
– Neurological conditions: Paralysis, nerve inflammation, spinal injuries, disc injuries.
– Respiratory system conditions like asthma.
– Skin injuries: Wounds, burns, psoriasis.
– Musculoskeletal disorders: Fractures, joint injuries, ligament issues.
– Muscle atrophy.
– Heart and abdominal conditions: Hypertension, post-heart surgery care, angina.
– Urinary and reproductive system conditions: Prostate issues, urinary incontinence.
– Joint disorders: Rheumatism, rheumatoid arthritis, joint inflammation, and degeneration.
Duration of Studying Physical Therapy in Turkey:
The study program spans 4 years, including 8 academic semesters, plus a preparatory year for language learning.
Are There Any Prerequisites for Enrolling in Physical Therapy Studies?
Absolutely! Like any field, pursuing Physiotherapy and rehabilitation requires a solid understanding of various scientific subjects such as chemistry, biology, and mathematics. You also need a positive attitude toward interacting with patients' needs and conditions.
Initiate your studies with Alemni Shokran, partnering with Turkey's top universities to offer up to 70% discounts and more.
The 4-Year Curriculum for Physiotherapy and rehabilitation Studies at the University:
First Academic Year:
– Human Physiology
– Organ Functions
– Respiratory, Urinary, and Digestive Systems
– Biochemistry
– Skeletal System and Nervous System
– Internal Body Operations
– Fundamentals of Physical Therapy and Rehabilitation
– Anatomy Basics
Second Academic Year:
– Muscular Endurance and Body Flexibility
– Physical Therapy-Related Techniques
– Neurology and Nutrition
– Human Body Measurements
– Body Structure
Third Academic Year:
– Use of Assistive Devices
– Exercise Science and Pharmaceuticals
– Radiographic Techniques
– Pulmonary Rehabilitation
– Clinical Biomechanics
– Various Applications of Physical Therapy
– Pediatric Rehabilitation
– Professional Physical Therapy
– Bone Strengthening
– Different Rehabilitation Methods
– Neurophysiology
Fourth Academic Year:
– Clinical Diagnosis and Various Cases
– Research Methods in the Field
– Epidemiology
– Developing and Implementing Appropriate Treatment Strategies
In addition to clinical practice in the first three years, students are trained to apply their knowledge and are equipped with the skills to interact with experts.
Students also undergo educational workshops to grasp the ethics of the profession and develop the necessary high-level skills.
Prominent Universities Offering Physiotherapy and rehabilitation major in Turkey:
Studying in Turkish:
– Marmara University
– Istanbul Aydin University
– Eskisehir Osmangazi University
– Okan University
Studying in English:
– Bahcesehir University
– Marmara University
– Istinye University
– Okan University
– Yeditepe University
Most universities do not strictly require a specific GPA for admission to the Physiotherapy and rehabilitation program.
 public universities might have a simple entrance exam, while private universities often have more flexible admission criteria.
Explore various Turkish universities with Alemni Shokran.
Costs Associated with Studying Physical Therapy at Turkish Universities:
Tuition fees range from $3000 to $9000 annually. Scholarships provided by these universities cover over 70% of the study costs if you enroll through Alemni Shokran.
Admission Requirements for Studying Physiotherapy and rehabilitation in Turkey:
– Passport copy
– Passport-sized photo with a white background
– Translated and embassy-certified high school diploma in English or Turkish
– Optional English language proficiency certificate
While not mandatory, you can take the SAT test and achieve the required scores for university admission.
Apply now through the Alemni Shokran platform to secure spots in private universities with significant discounts. We offer:
– Options from different universities, including programs, tuition, study duration, and required documents.
– Registration at your chosen university and assistance in securing your final acceptance.
– Help in arranging accommodation, medical insurance, and student residence permits.
Alemni Shokran accompanies you from the beginning until your settlement, answering any inquiries about scholarships or studying in Turkey.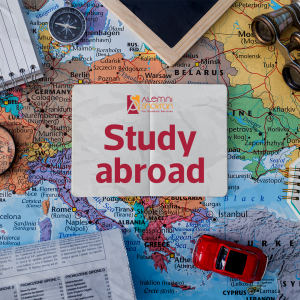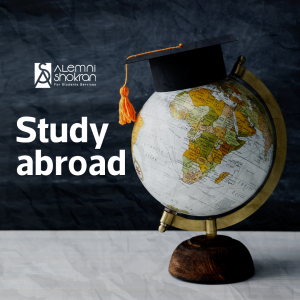 Achieve your goals