10 Reasons to Study in Turkey
There are numerous reasons to study in Turkey, Turkey has made significant strides in higher education in recent years.

Reasons to Study in Turkey
There are numerous reasons to study in Turkey, Turkey has made significant strides in higher education in recent years, offering opportunities for international students to complete their studies in both public and private universities. Additionally, Turkey provides scholarships, including those covering up to 70% of tuition fees in universities.
Currently, more than a quarter of a million students from over 80 countries around the world are studying in Turkey. One of the key reasons to study in Turkey is the high quality of education it offers. 
With approximately 175 universities, students have a wide range of options to choose from, and Turkey aims to reach 500 universities by 2023.
Turkey also offers facilities for students to obtain student residence permits, health insurance, and work permits, making it an attractive choice for international students. 
Turkey is on its way to becoming the world's fifth-largest host of international students and ranks second in the number of students enrolled in higher education institutions in the European Union.
If you have completed high school and are considering studying abroad, Turkey should be among your top choices. Turkey offers not only undergraduate programs but also numerous opportunities for postgraduate studies, scholarships, and access to institutes.
The following are some of the reasons students choose to study in Turkey:
Advanced Libraries and Laboratories: Turkey provides state-of-the-art libraries and laboratories where students can conduct research and study various aspects of their field.
Student Discounts: Holding a student card in Turkish universities allows students to benefit from discounts on various forms of transportation, museums, sports facilities, and cultural events, offering up to a 50% discount on these services.
Internationally Recognized Degrees: Degrees and certificates obtained from Turkish universities are recognized in most countries worldwide.
Immediate Admission: Students can obtain university admission without the need for extensive competition or entrance exams, making it easier to obtain a student visa.
High Attendance Requirements: Turkish universities require students to have a high attendance rate, typically around 90% for lectures, labs, activities, and workshops.
Postgraduate Studies: Turkey offers opportunities for postgraduate studies, including master's and doctoral programs.
International Collaboration: Turkish universities have strong international connections with universities worldwide, promoting academic exchanges, research, and skill development.
Low Tuition Fees: Tuition fees in Turkey are relatively low compared to the United States, European countries, and even some Arab countries. For instance, the average tuition fee in public universities is around $300 per year, and private universities may charge around $2,500 per year, considering the quality of education provided.
Quality Education: Turkish universities are known for providing high-quality education, with many ranking among the top universities globally. 
Both public and private universities in Turkey strive to offer the best educational experience to students.
Modern Facilities: Private universities in Turkey often offer modern facilities, including well-equipped libraries, advanced laboratories, comfortable student housing, and sports facilities.
These are some of the compelling reasons that make Turkey an excellent choice for international students pursuing higher education.
The Presence of a Large Number of Turkish Universities:
This is considered one of the reasons for studying in Turkey – the large number of Turkish universities allows students to choose the one that suits them. 
The number of universities in Turkey has increased from 75 universities ten years ago to 182 universities as of our current time. 
Higher education in Turkey is overseen and managed by the Higher Education Council (YÖK), and Turkish universities have over 4 million students, including more than 50,000 international students.
Turkey's Location:
One of the most attractive reasons to study in Turkey is its unique location, as it is situated in the middle of both Asia and Europe. This is especially true for Istanbul, which is divided into European and Asian halves.
Scientific Research Budget:
Turkey places a significant emphasis on scientific research, with approximately 70,000 researchers across various fields. 
Evidence of this is the increase in Turkey's scientific research budget in 2009, making Turkey one of the fastest countries in the Organization for Economic Cooperation and Development (OECD) in terms of increasing research and scientific studies funding. Turkey is working to further increase its scientific research budget by 2023, making it one of the top reasons to study in Turkey.
Low Cost of Living in Turkey:
One of the reasons to study in Turkey is the relatively low cost of living for students compared to other countries. 
You can find places and stores with high prices, as well as places offering products at lower prices, all in one location.
Healthcare for Students:
There are medical centers in all Turkish universities. However, we advise international students to come to Turkey with valid health insurance coverage. In addition to medical faculties and hospitals in some universities where students can receive treatment for free, considering healthcare at nominal prices is one of the reasons to study in Turkey.
Ease of Obtaining a Student Visa in Turkey:
One of the most important reasons to study in Turkey is the ease of obtaining a student visa. After receiving admission to a Turkish university, students can easily apply for a study visa at the Turkish embassy in their home country with the required documents.
Numerous Scholarships:
Among the reasons to study in Turkey is the fact that it offers numerous scholarships, including the annual Turkish Scholarship, which is opened for application annually in January and covers all levels of education: undergraduate, graduate, and doctoral studies. 
The Turkish School Scholarship is specifically for students in the final year of secondary school to pursue secondary education in Turkey and covers all expenses for the student. 
This scholarship increases the student's chances of being accepted into the Turkish University Scholarship.
Student Exchange Programs:
Most Turkish public and private universities provide student exchange programs for outstanding students to gain academic, practical, and life experience. Notable programs include the European Erasmus Program, the Mevlana Program for student exchange, and the Farabi Program for student exchange. Therefore, it is one of the most important reasons to study in Turkey.
Do you have any questions about studying in Turkey? 
If you want to secure an exceptional study seat or have inquiries about studying in Turkey, please contact us.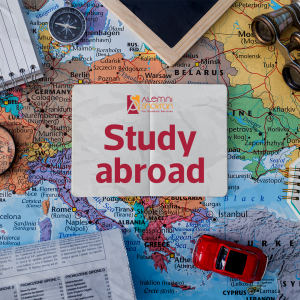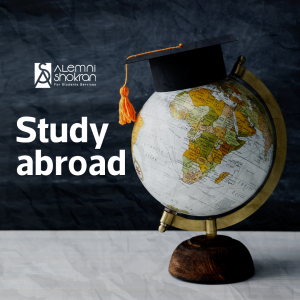 Achieve your goals