Social Work Major
Social work is a major aimed at improving the well-being and quality of life for individuals, families, groups, and communities.

Social Work Major
Social work is a major aimed at improving the well-being and quality of life for individuals, families, groups, and communities.
The Importance of Social Work for Society
Social work plays a crucial role in enhancing the well-being and quality of life for individuals, families, groups, and communities. Social workers work with individuals facing various challenges in their lives, such as poverty, mental illness, domestic violence, addiction, and discrimination.
They provide support, counseling, and advocacy to help individuals and communities address these challenges and achieve positive outcomes. Social workers also engage in social policy and research to promote social justice and address systemic injustices. 
Here are some key reasons for the importance of social work:
– Advocacy: Social work advocates for the needs and rights of clients, especially the vulnerable and marginalized, ensuring that clients receive the social and economic resources that can improve their lives.
– Counseling: Social workers provide counseling and therapy to individuals and groups dealing with mental health issues, addiction, and other challenges, helping clients develop coping skills, stress management, and improve their relationships.
– Community Development: The study of social work helps build and strengthen communities by developing and implementing programs and services that meet the needs of local residents.
– Crisis Intervention: Social work helps expedite responses during crises such as natural disasters, domestic violence, and other emergencies, providing immediate support to victims and aiding in their recovery and rebuilding.
– Research: Social work conducts research to better understand social issues and develop effective interventions.
In general, social work is a vital profession that works toward positive social change and the promotion of human well-being, making it a crucial component of a healthy and just society.
Skills and Qualities of a Social Worker
– Communication Skills: Social workers must have excellent communication skills to interact effectively with clients, colleagues, and other professionals. They should actively listen, communicate clearly, and write concisely.
– Empathy: Given that social workers deal with individuals from all walks of life, they must have empathy to understand their clients' needs, feelings, and perspectives.
– Critical Thinking and Problem-Solving: Social workers need to analyze complex problems, identify solutions, and make informed decisions based on available evidence.
– Cultural Competence: Social workers should be culturally competent, meaning they understand and respect the diversity of their clients' cultures, customs, and backgrounds.
– Collaborative Skills: Social workers need to collaborate with other professionals, groups, and community agencies to provide the best care and services to their clients.
Bachelor's Degree in Social Work in Turkey
The bachelor's degree in social work in Turkey is designed to equip students with the knowledge and skills necessary to address social issues, enhance well-being, and improve the lives of individuals, families, and communities.
The program aims to develop compassionate and competent professionals who can contribute to social development and social justice.
Coursework in the Bachelor's Degree in Social Work in Turkey
Coursework in the bachelor's degree in social work in Turkey typically includes:
– Introduction to Social Work
– Social Welfare and Social Policy
– Human Behavior and Development
– Methods of Social Work Practice
– Research Methods in Social Work
– Ethics and Values in Social Work
– Family and Child Welfare
– Gender and Social Work Studies
– Social Work and Disability
– Social Work and Healthcare
– Advocacy and Human Rights
What are the requirements for studying a Bachelor's degree in Social Work in Turkey?
The requirements for obtaining a Bachelor's degree in Social Work in Turkey are as follows:
Educational qualifications: Generally, applicants are required to have completed their high school education or its equivalent, such as the Turkish Lise Diplomasi or an equivalent diploma from a recognized institution.
University entrance exam: In Turkey, students typically need to pass the university entrance exam, known as the Higher Education Institutions Exam (Yükseköğretim Kurumları Sınavı or YKS), administered by the Student Selection and Placement Center (ÖSYM).
Some universities may require proof of English language proficiency, especially if the program includes courses taught in English.
Applicants may need to submit valid scores from English language tests such as TOEFL or IELTS.
Employment opportunities for Bachelor's degree graduates in Social Work:
Graduates with a Bachelor's degree in Social Work have various employment opportunities in Turkey. Here are some career paths available to Social Work graduates:
Social worker: Graduates of Social Work can work as professional social workers in various settings, including government agencies, non-profit organizations, hospitals, schools, and community centers.
Child and family care specialist: Graduates can specialize in working with children and families, focusing on child protection, child care services, and family support and counseling.
Community development worker: Social Work graduates can work as community development workers, engaging with communities to identify their needs, develop programs, and promote community empowerment.
Case manager: Graduates can work as case managers, assisting individuals or families in accessing and coordinating social services.
Mental health and substance abuse counselor: Social Work graduates can pursue careers in mental health and substance abuse counseling.
Studying for a Master's degree in Social Work at Turkish universities:
Master's degree programs in Social Work in Turkey are based on scientific and theoretical foundations.
They address social deviations and ethics, emphasizing the importance of cultural diversity, regardless of ethnicity, gender, color, or religion.
Social Work studies encompass various economic, cultural, and social activities. Social Work research is of great importance to society as it serves individuals, from citizens to refugees. Social Work research relies on well-developed plans implemented through projects.
Master's degree programs in Social Work in Turkey aim to prepare human resources of social workers through collaboration with various social organizations, enabling them to bring about change in society. This is achieved through field research and the development of training courses.
Furthermore, Master's programs in Social Work in Turkey bridge the gap between academic education and scientific application in society. They educate students on the ethics of professions related to Social Work, providing students with the necessary experiences to qualify them for the job market.
What are the advantages of studying for a Master's degree in Social Work in Turkey?
As higher education in Turkey is based on scientific research and practical theories, this is one of the main advantages of Turkish universities. Master's programs in Social Work in Turkey emphasize scientific research and encourage students to prepare and discuss scientific research with university professors.
Additionally, universities encourage students to engage in various diverse projects to enable them to face and deal with the challenges they will encounter. All of this is done to develop society and raise awareness among its members.
Master's programs in Social Work in Turkey continuously conduct specialized studies related to social problems. They aim to provide students with a comprehensive understanding of local and global developments.
Furthermore, they equip students with the technical knowledge necessary to keep up with changing events in our society efficiently and skillfully. They also enhance students' abilities to access information, adapt to what they have studied, and provide students with educational experiences in different countries through exchange programs approved by the university.
What are the career opportunities for Social Work graduates?
Graduates of Social Work can work in various fields, including:
Rehabilitation centers, shelters, and orphanages.
Developmental institutions and international organizations, working as social officers or social support providers.
Government ministries and agencies responsible for women and children's affairs
Schools as school social workers.
As counselors.
In municipalities.
As social researchers.
What are the necessary requirements for studying a Master's in Social Work in Turkey?
Some Turkish universities have specific requirements that must be met for students to be accepted into their graduate programs. If a student wishes to pursue a Master's degree, the following conditions should be met:
– The student must first pass the Graduate Education Examination (ALES) and then submit their documents to the college and choose the department they desire, but this should be done after the ALES results are available.
– Possession of a high school diploma with a transcript of grades.
– A copy of the bachelor's degree certificate with a transcript of grades.
– A curriculum vitae (CV).
– A translated copy of the passport into the Turkish language.
– A letter of recommendation.
– A statement of purpose.
– Certification of Turkish language proficiency, and some universities may require the student to take an English language test such as the University Exam for Foreign Students (UDS).
– The Graduate Management Admission Test (GMAT) score, or Graduate Record Examination (GRE) score.
– An authenticated copy of the original document from a notary public.
– Proof of payment of the application fee.
– A health certificate confirming that the student does not have any communicable diseases, issued by an official authority in the student's home country.
What is the duration of studying Social Work in Turkey?

Social work is an interdisciplinary field that spans the social sciences and humanities. The duration of undergraduate studies is typically four years, during which students are equipped with the skills of scientific inquiry to explore their surroundings.
Doctoral Degree in Social Work in Turkey

Obtaining a doctoral degree in social work allows individuals to engage in advanced research, contribute to the academic community, and make significant contributions to social work theory, practice, and policy.
Coursework in the Doctoral Program in Social Work in Turkey

Some of the prominent courses in the doctoral program in social work in Turkey include:
– Advanced Research Methods in Social Work: This course delves into advanced research methodologies, including quantitative and qualitative research methods, data analysis techniques, and research design.
– Social Work Theories and Models: This course explores various theoretical frameworks and models in social work.
– Advanced Topics in Social Policy: This course covers in-depth discussions on social welfare policies, social justice, and policy analysis in the context of social work.
– Advanced Practice in Social Work: This course focuses on advanced theories and techniques of social work practice and explores specialized areas such as clinical social work, community development, organizational behavior, and social work management.
– Ethical Issues in Social Work Research and Practice.
– Specialized Elective Courses: Doctoral programs often offer a range of specialized elective courses that cater to students' research interests, such as child welfare, mental health, aging, disability, and other areas within the social work field.
– Dissertation Research: Students work closely with faculty advisors to develop and conduct original research in their chosen specialization, with the aim of contributing to the current knowledge base and showcasing their research capabilities.
Requirements for Pursuing a Ph.D. in Social Work in Turkey

Common requirements for pursuing a Ph.D. in social work in Turkey include:
– A master's degree: Applicants generally need to have a relevant master's degree in social work or a related field.
– Academic excellence: Universities often require applicants to demonstrate strong academic performance during their previous studies, typically assessed through undergraduate and postgraduate transcripts, with a minimum GPA requirement.
– Research Proposal: Applicants are typically required to submit a research proposal outlining their research area and objectives.
– Language Proficiency: Proficiency in the Turkish language is generally required for admission to a Ph.D. program. Some universities may require applicants to provide scores from Turkish language proficiency tests, while others may assess language proficiency through interviews or written tests.
– Entrance Examination: Universities may conduct a Ph.D. entrance examination.
– Interview: Some universities may conduct an interview as part of the admission process.
Employment Opportunities for Ph.D. Graduates in Social Work

The following are employment opportunities available to Ph.D. graduates in social work:
– Academic Positions: Graduates can pursue roles in academia as professors, researchers, or lecturers.
– Research and Policy Institutions: Graduates can work in research institutes or policy organizations.
– Government Agencies: Graduates can work for government agencies at the national, regional, or local levels.
– Non-Governmental Organizations (NGOs): Graduates can find employment in NGOs focusing on social justice, human rights, or community development.
– International Organizations: Opportunities may arise for graduates to work with international organizations such as the United Nations, the World Bank, or global non-profits.
– Social Work Management: Graduates can pursue leadership positions in social work organizations, such as department heads or administrative roles.
– Consultation and Training: Graduates can provide expertise as consultants or trainers, conducting workshops and offering professional development programs in areas like research methods, program evaluation, or policy analysis.
Register Now with "Alemni Shokran" Platform
For achieving your dream of studying social work in Turkish universities, register now on the "Alemni Shokran" platform.
Get facilitation in the application process, comprehensive information, assurance of enrollment in your preferred specialization, and continuous support throughout your academic journey in the field of social work.
Join us now and start your academic and professional journey in the field of social work.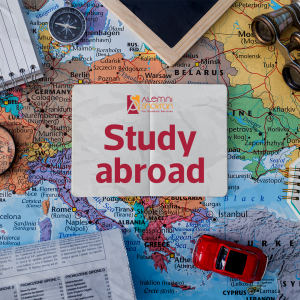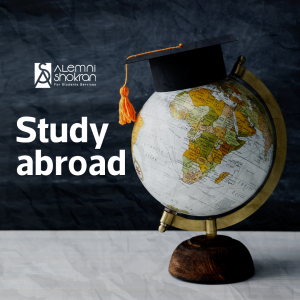 Achieve your goals