Sociology
Sociology is considered one of the most important branches of psychology.

What do you know about the sociology field? 
Or does your study have any connection to sociology? 
Let's explore the field of sociology and the importance of studying sociology.
Sociology is considered one of the most important branches of psychology.
It studies human nature and behavior, relying on scientific studies of social relationships among individuals and the extent of similarity and difference between them and other societies. In today's interconnected world, the internet and various social media platforms have created numerous small communities within each society.
These communities have both positive and negative aspects, leading to an increased need for experts in sociology to address societal issues and create solutions that maintain social balance. 
When did the field of sociology first appear?
Sociology as a field emerged in the 18th and 19th centuries as a result of research efforts applied through field studies in Europe during the 20th century.
It gradually evolved into an academic discipline, producing the first graduates in sociology. The French philosopher Auguste Comte, who studied under the philosopher Saint Simon, was the first to provide a definition for the field of sociology. 
He emphasized the importance of achieving social peace despite political conflicts through sociology, whose goal is to organize society.
What is the importance of studying sociology, and how much does society need experts in this field?
The importance of studying sociology lies in its ability to provide accurate information and data that can help society progress in various areas. 
Sociology serves as a bridge between individuals and society, influencing human life. It goes beyond surface-level analysis of the relationship between individuals and society and addresses deeper issues like personal biases and conflicts, such as religious and social class differences.
Sociology also helps societies adapt to continuous changes without undergoing radical transformations in individuals' lives.
Fields of specialization within sociology:
Sociology

is not limited to theoretical and research studies. It has evolved to include applied studies that enhance the ability to analyze the behaviors of different societal structures.

Sociology

has expanded to include the study of various languages to cater to different societal needs, such as law, economics, and politics.

Turkey, for example, has become an ideal location for studying

sociology

due to its unique blend of Eastern and Western cultures. 
The diverse cultural environment in Turkey makes it an excellent place for studying sociology and experiencing a suitable environment for theoretical and practical sociology studies.
What sets studying sociology in Turkey apart:
Turkey's unique location as a cultural crossroads between East and West makes it an ideal destination for sociology students.

Turkey offers discounts of over 70% on tuition fees through partnerships between its universities and educational services providers.

Students can benefit from flexible payment plans for tuition fees.
Do you think that studying sociology might be suitable for you? If so, what qualities should you possess to succeed in studying sociology?
First, in the field of sociology, you should be passionate about fieldwork. 
It's not limited to theoretical studies anymore.
Second, since sociology revolves around working with human nature, you need to be patient and maintain a balance between your intellect and emotions.
Third, sociology requires strong memory and an understanding of the theoretical aspects of the field, as fieldwork applications rely on a solid foundation in sociological theory.
Fourth, you need to control your personal emotions, maintain objectivity, and approach issues with neutrality.
How long does it take to study sociology in Turkey?
The duration of a sociology degree in Turkey is four years, consisting of eight semesters of study.
In the Field of Sociology, Courses Are Divided as Follows:
The First Academic Year in Sociology Major in Turkey:
Fundamentals of Sociology.

Global Civilizations.

Philosophy and Modernity.

Social Imagination.

Politics and Economics.
The Second Academic Year in Sociology Major in Turkey:
Textual Analysis and Effective Communication.

Social Anthropology.

Change in Turkish Society.

Sociology Methodology.

Labor Sociology and Organizations.
The Third Academic Year in Sociology Major in Turkey:
Political and Family Sociology.

Study of Different Patterns.

Formations of Modern Turkey.

Social Science Statistics.

Study of Different Patterns.

Social Dissonance.
The Fourth Academic Year in Sociology Major in Turkey:
The Actual Evolution of Sociology in Turkey.

Collective Economy.

Historical Studies in Sociology.

Social Change and Globalization.

Turkish Intellectual History.

Technology and Its Impact on Society.
Cost of Studying Sociology Major in Turkey:
Annual tuition fees at private universities range from $2,000 to $79,500, depending on the choice of language of instruction (English or Turkish) and the university. 
For public universities, tuition starts at $450 and can go up to $1,000, depending on the university.
Here are some of the top private Turkish universities for studying sociology:
Istanbul Areel University.

Okan University.

Istanbul ticaret  University.

Bahcesehir University.

Altinbas University.

Gelişim University.

Beykent University.

Nişantaşı University.

Bilgi University.
Below are some career fields where sociology graduates can work:
Social Solidarity Organizations.

Teaching and Student Guidance.

Rehabilitation Centers.

Elderly Care Centers.

Awareness Programs in Prisons.

Embassies and Expatriate Support.

Hospitals for Social Health Care.

Public Relations in Government and Private Organizations.

Human Resources Departments in Companies.
Now you can apply through Alemni Shokran !
We do not receive any payments from students for application or admission procedures to universities. 
Our company provides these services for free. Financial transactions are conducted directly between the student and the university.
We offer the following services:
– Free educational consultations.
– Waiting for your arrival at the airport.
– Providing all the information and procedures necessary to establish stability and begin your educational journey in Turkey.
For more information contact us.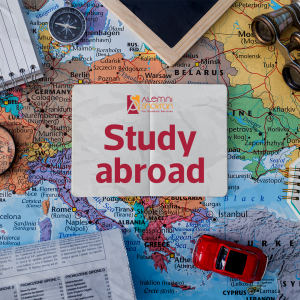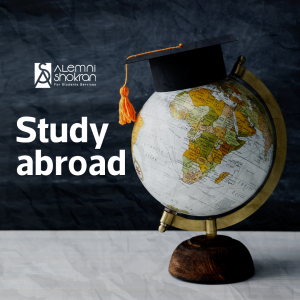 Achieve your goals