Toefl Exam
In Over 130 Countries and More Than 9,000 Colleges and Universities Worldwide, TOEFL Exam Requirement for Study

In Over 130 Countries and More Than 9,000 Colleges and Universities Worldwide, TOEFL Exam Requirement for Study
The TOEFL (Test of English as a Foreign Language) exam is a fundamental requirement for studying in over 130 countries, across more than 9,000 colleges and universities worldwide.
 The TOEFL exam is applicable at all academic levels and is mandatory for pursuing master's and doctoral degrees for international students interested in continuing their education in Turkey.
Furthermore, some Turkish universities that offer medical education in English recognize and accept the TOEFL exam. 
The term "TOEFL" stands for Test of English as a Foreign Language, which assesses proficiency in English as a second language.
As you may know, the TOEFL exam measures a student's proficiency in American English, but it's particularly aimed at individuals for whom English is not their first language.
Many Turkish universities require students to obtain a TOEFL certificate. 
This requirement aims to gauge students' English language comprehension, pronunciation, and writing skills. 
It helps assess their readiness for university-level studies.
More than 35 million individuals from around the world have taken the TOEFL exam.
Importance of the TOEFL Exam
When studying in Turkey in English, many Turkish universities require students to possess a TOEFL certificate. Discover various Turkish universities with Alemni Shokran.
Who Benefits from the TOEFL Exam?
The TOEFL exam is essential for students who:
– Wish to begin their studies at a Turkish university in English.
– Apply for international scholarships.
– Are already proficient in English but want to measure their progress.
– Require visas.
– Seek to renew their TOEFL certificate.
Online TOEFL Exam
Paper-based TOEFL ITP
The traditional method involving pen and paper is the most accurate way to measure test results. However, it's not the preferred choice for most students.
TOEFL iBT (Internet-Based Test)
The latest method is conducted online through a computer. It's easier compared to the paper-based version and offers a diverse range of question formats.
 One drawback is that test-takers cannot review previously answered questions.
TOEFL Exam Details
Reading Section:
Answer 30-40 questions based on written passages, assessing your reading ability, word meanings, and understanding of paragraph content. Time limit: up to 72 minutes.
Listening Section:
Listen to conversations and answer questions related to the conversations. Questions cover various aspects of the conversation, such as main ideas, details, meanings, emotions, context, connections, and conclusions. This section includes 28 to 39 questions answered within a maximum of 57 minutes.
Speaking Section:
Part 1 involves expressing personal opinions on a general topic in a 17-minute session. Part 2 requires summarizing a short academic text and responding to related questions within a minute.
 Part 3 and Part 4 involve explaining concepts related to academic topics within a minute each.
Writing Section:
Part 1 involves reading an academic passage (230-300 words) in 3 minutes, then listening to a lecture on the same topic and summarizing it in 150-225 words. Part 2 involves expressing an opinion on a topic in 300 words.
Differences Between TOEFL and IELTS:
– Accepted by American and Canadian universities (TOEFL) vs. accepted by British, Australian, and Scottish universities (IELTS).
– Listening through microphone (TOEFL) vs. face-to-face speaking with an examiner (IELTS).
– 4 hours (TOEFL) vs. 2 hours 45 minutes (IELTS) duration.
– Registration can be done directly at the center or through Alemni Shokran.
TOEFL Test Centers in Turkey:
You can apply for the TOEFL exam at approved centers in Turkey, such as:
– Gaziantep Center.
– Izmit Center.
– Beyoglu Center.
– Antalya Center.
– Adana Center.
– Ankara Center.
– Denizli Center.
– Bursa Center.
– Eskisehir Center.
– Nida Center.
– Mersin Center.
– Trabzon Center.
– Karabuk Center.
– Malatya Center.
– Konya Center.
– Iskenderun Center.
– Istanbul Center.
– Izmir Center.
TOEFL Registration Price in Turkey:
Prices vary by center, but you can get a discount of over 70% when registering through Alemni Shokran .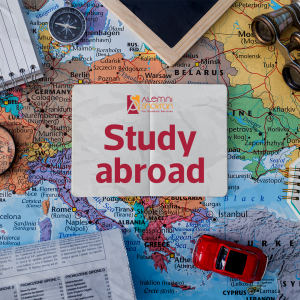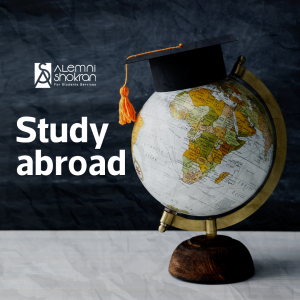 Achieve your goals