YKS Exam
What is the YKS test? It is an abbreviation of Yükseköğretim Kurumları Sınavı In Arabic, it means the exam that ..

What is the YKS test?
It is an abbreviation of Yükseköğretim Kurumları Sınavı
In Arabic, it means the exam that guarantees your admission to study in Turkey. It is a test at the end of the second stage and qualifies Turkish students to enter Turkish universities.
Students' abilities are measured from different aspects such as mathematics, sciences, and languages, as a Turkish student can only enter the university through this test.
The YKS test is divided into three
1st: called TYT. Duration 135 minutes. The test contains basic and compulsory skills. It contains subjects of the Turkish language, mathematics, physics, chemistry, science, philosophy, history, and geography.
Contains 120 questions for the student 40% of the exam mark.
2nd: called AYT. Duration 180 minutes. The test contains specific skills in the Turkish language, social sciences, mathematics, science.
It contains 80 questions for the student, 60% of the exam mark.
3rd: called YDT. Duration of 120 minutes. The test contains Arabic, German, English, French, Russian, and the student can choose one language to enter the test.
How to Apply for the YKS Test
The student must be electronically registered with ÖSYM. All students are entitled to take this test upon completion of high school
Apply through this link. Apply here
The registration date for the test is usually February through March. Then, ÖSYM sets the exam date, which is usually in June after the end of each academic year.
YOS test for Syrians
The Turkish Scholarships Committee recently issued a decision that Syrian students must take the YKS test, and the Syrian applicant who is in Turkish territory must apply for the YKS test according to the student's major, in order to assess students and students who have not. Taking a YKS test will not be evaluated.
Alemni Shokran Company is a pioneer in the field of student services and university admissions We are official agents of many high-quality and efficient universities, serving more than 1500 students annually. We do not charge any student fees for the application or admission procedures for university students.
We provide "free" services and the financial transactions are carried out from the student to the university directly and in an easy way, where the study expenses are transferred from the student's account to the university's account directly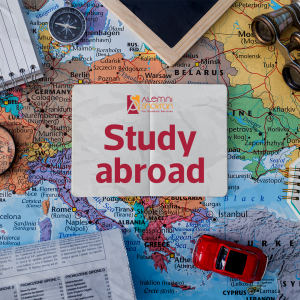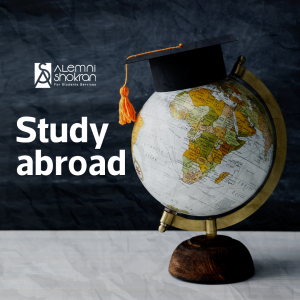 Achieve your goals