Erasmus program
The Erasmus program is a student exchange program that you've probably heard of if you're interested in studying abroad.

Erasmus Program for Student Exchange: Your Gateway to Study Abroad
The Erasmus program is a student exchange program that you've probably heard of if you're interested in studying abroad. 
The Erasmus program provides students with the opportunity to benefit from its many advantages. It allows students to enroll in a university other than their local one for a semester or even two.
The student exchange program is a massive European educational program established in 1987. Its primary goal is to support all university students, particularly those facing financial hardship, at all academic levels, whether it's bachelor's, master's, or doctoral studies. With the Erasmus program, students enhance their academic and cultural skills, develop their personalities, and acquire new habits that boost their social abilities.
Universities in Turkey aim to encourage student exchange programs with international universities, and both the Erasmus program and the Mevlana cultural exchange program are among the most important student exchange programs. 
The Erasmus program includes over 4,000 universities and educational institutions, making it accessible to students of any nationality to apply for educational grants in more than 31 countries worldwide.
Students do not pay tuition fees at European universities because the Erasmus program covers them. 
Students only need to cover visa fees, travel tickets, and accommodation costs. 
Turkey has been a participating member of the student exchange program since 2003, and all private and public universities in Turkey hold this membership.
Does the Erasmus program have benefits? Definitely! The Erasmus student exchange program offers numerous benefits that make it one of the best European student programs, including:
The opportunity for training and gaining experience through internships at companies and institutions partnered with the university, covering various fields such as healthcare, engineering, and industrial workshops.

The chance to earn a university seat through the

Erasmus program

, meaning students are not required to pay tuition fees; they receive a monthly stipend that varies based on the city where the university is located. 
Students are only responsible for visa expenses, travel tickets, and accommodation.
For those who want to study in European universities, students are sent to universities that have partnerships with their home universities. 
However, to get course credits counted, students must study the same subjects as their home university and maintain a GPA of at least 70% in each subject.
Master's and doctoral students can engage in scientific research and practical training.

Development of communication skills, personal growth, and the acquisition of mature ideas.

Learning the Turkish language with ease and establishing international relationships.

Discovering new customs and cultures, fostering cultural exchange between Arab countries and European Union countries.

Knowledge and experience transfer among students, ensuring the quality of international certificates and experiences.
In conclusion, studying abroad is a unique and enriching experience, and studying in Turkey provides students with opportunities for intellectual, academic, and personal growth, as well as valuable experiences.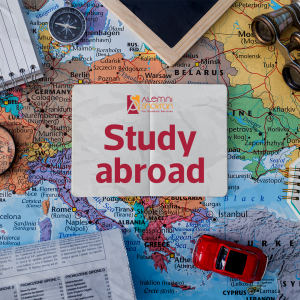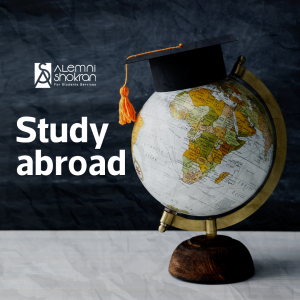 Achieve your goals