Food culture in Turkey
Turkey is renowned for many attractions that draw in a multitude of people, and Turkish cuisine is one aspect that contributes to this fame.

Food in Turkey: Culture Before Just Eating
Turkey is renowned for many attractions that draw in a multitude of people, and Turkish cuisine is one aspect that contributes to this fame. 
The emphasis on food culture in Turkey is higher than in many other countries. One of the most beautiful customs accompanying food culture in Turkey is the importance of enjoying meals at home with the presence of all family members.
Food Culture in Turkey
There are always multiple food choices available, given the necessity for diverse and varied restaurants in Turkey, owing to its significant tourist reputation. 
Tourists and visitors from various countries flock to Turkey throughout the year. Additionally, the abundance of food options results from the diverse cultures coexisting in Turkey.
Discover the most famous Turkish dishes you must try:
– Kokoreç:

– Pide (Turkish Pizza):

– Çiğ köfte (Turkish Kebbeh):

A popular street food, it differs from the Lebanese or Syrian kebbeh in its composition. It primarily consists of bulgur, along with spices, walnuts, semolina, pomegranate molasses, and can be served with or without meat. 
The Turkish government has banned adding meat to it, considering it adulteration, so it is typically served in the form of meatless kofte fingers alongside salad.
– Kumpir (Turkish Baked Potato):

– İskender Kebab:

– Tavuk Tantuni (Turkish Shredded Chicken):


A popular Turkish street food, it consists of shredded chicken cooked with various spices, rolled in a tortilla-like flatbread, and often served with ayran (buttermilk).
– Manti (Turkish Dumplings):

Turkey is also known for its famous desserts; here are some of the most delicious ones:
– Rahat Lokum (Turkish Delight):

– Irmik Kadayıfı:

A Turkish dessert made from semolina, milk, sugar, and butter, topped with pistachios or walnuts, and sometimes served with milk.
– Baklava:

Turkish Ice Cream:

Famous Dining Places in Istanbul:
Nusr-Et Restaurant

It opened in 2010 and gained fame for its high quality, credibility, and received a Diamond Star from the Academy of Gastronomy.
The restaurant is particularly known for its meat dishes and is considered an upscale dining option in terms of pricing.
Al Madina Restaurant Chain

Al Madina Restaurant chain has four branches in Istanbul and is at the top of the list of dining places in the city. 
They serve a diverse menu, including grills, pastries, appetizers, and unique Turkish desserts.
 – The first branch, Al Madina Restaurant Taksim, is often called the "Celebrity Restaurant." Chef Burak leads the kitchen team and is famous for his innovative cooking methods. 
It is located on the famous Istiklal Street, a prominent tourist attraction in the city.
– The second branch, Al Madina Atelier, is similar to Mado Taksim but is conveniently located near the Cevahir Mall in the Sisli district, another important tourist area.
– The third branch, Al Madina Restaurant Fatih, stands out for its location near the Galata Tower, one of Istanbul's historical landmarks.
– The fourth branch, Al Madina Restaurant levent .
 Lale Restaurant
Lale Restaurant is one of the prominent dining places in Istanbul, known for its breakfast, especially because it overlooks the Bosphorus. 
The view of the Bosphorus coastline is one of the city's essential tourist activities. 
Their menu includes traditional Turkish dishes as well as fast-food options, catering to a variety of tastes, including vegetarian options. 
The restaurant has spacious dining areas and also provides facilities for private events.
Nizam Restaurant
Nizam Restaurant, also known as Nizam Kebap UstaMaa, is one of Istanbul's oldest and most renowned dining places, boasting a rich history. 
It has received international acclaim and is listed among the top 100 restaurants worldwide. Nizam has two branches, with one located in the Kartal Soğanlık area and the other on the Bosphorus coast.
In Turkish culinary culture, breakfast is highly regarded. It's not just a meal but a spread that typically includes various main dishes such as:
– Marmalet : A type of sugar-free fruit jam made from pure, natural fruit.
– Ajukurdu: Tomato jam with nuts and spices.
– Various types of bread.
– Egg dishes.
– A variety of cheeses.
– Assorted salads.
Best Breakfast Places in Istanbul
Turk Art Terrace Restaurant
Located on the Bosphorus coastline, this restaurant tops the list of the best places to enjoy a hearty breakfast while taking in breathtaking views.
Günaydın Beşiktaş Kumpirleri Dikilitaş
This restaurant has received high praise for its breakfast menu from visitors.
Olive Anatolian Restaurant
Situated in the Sultan Ahmed area, the restaurant offers a diverse breakfast menu with a wide range of options to suit different tastes.
 Doğayız Gourmet Restaurant
Known for its popular breakfasts, this restaurant is located in the Taksim area and has received top ratings from tourists.
Ark Bistro Restaurant
This restaurant stands out for its peaceful atmosphere away from the city's hustle and bustle, making it an ideal place for breakfast. In addition to Turkish dishes, it also serves Lebanese cuisine.
Beyti Asador Restaurant in Kahvaltı
This restaurant is known for its comprehensive breakfast menu, offering a wide variety of dishes and bread types at competitive prices.
If you're a new student in Turkey, remember to thank your guide for providing you with information about nearby places where you can enjoy your breakfast or meals in general.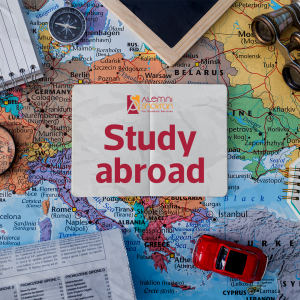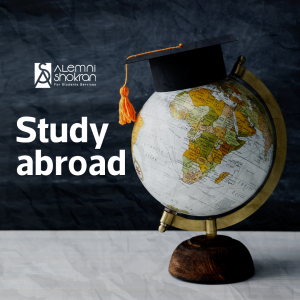 Achieve your goals