Freelancing
The term "freelancing" has gained prominence in the last five years and especially at the beginning of the 21st century.

Freelancing
The term "freelancing" has gained prominence in the last five years and especially at the beginning of the 21st century. It means that you can replace your current job with another job that does not require going to work every day from 9 AM to 6 PM, whether it's a government job or a private one.
With freelancing, you are your own boss and the employee at the same time. Through freelancing, you can manage your work hours as you choose. 
Freelancing has become a hope for many young people to earn additional income to meet the cost of living.
Who is a freelancer?
A freelancer is an independent individual with their own business who provides specific services to project owners in exchange for payment. 
Freelancers are paid by the hour rather than on a monthly basis. Freelancers can work from anywhere, whether it's from home, a café, or any other location.
The client contacts the freelancer to perform a service in exchange for an agreed-upon fee, and the freelancer commits to a specific deadline for delivering the service to the client.
Some believe that freelancers earn a lot of money without putting in much effort. The reality is that the more you work, the more you earn as a freelancer. 
To earn a substantial income as a freelancer, you need to learn and master certain skills to become a professional freelancer. These skills include:
Freelancing Skills:
To work as a successful freelancer and achieve good financial income, you must have a specific skill that you can use. In case you don't have a specific skill, you can choose a skill you're interested in and become proficient in it. Some of the most sought-after skills in the job market include:
Graphic Design:

Graphic design is one of the most in-demand skills in the job market. You can create logos, social media graphics, and promotional materials for various businesses.

Mobile App Development:

Learning how to create mobile applications for Android and iOS can be very profitable, with project prices ranging from $1,000 to $5,000.

Website Development:

Developing and designing websites is a valuable freelancing skill. You can create custom websites for clients, earning from $200 to $1,000 per project.

Translation:

Many project owners require translators for their projects, especially from Arabic to English or other languages, offering fees ranging from $5 to $800.

Content Writing and Blogging:

Content writing is a versatile skill. You can write articles, blog posts, and even books, selling them through publishers or your own platform.

Digital Marketing:

Freelancers can offer digital marketing services, including social media management and Google AdSense advertising.
What are Freelancing Platforms?
Freelancing websites have gained significant popularity in recent years, especially after the spread of the COVID-19 pandemic. These platforms are easy to use and offer a wide range of freelancing opportunities. 
They attract project owners from various Arab countries looking for freelancers to complete their projects in exchange for a share of the earnings.
What sets freelancing platforms apart is that they protect the rights of both freelancers and project owners. 
This has led many freelancers to explore these platforms to learn how to earn money through them. Some popular freelancing platforms include:
Note: You can list popular freelancing platforms here, such as Upwork, Freelancer, Fiverr, and others.
These platforms offer a wealth of opportunities for freelancers to showcase their skills, find projects, and earn a living.
Whether you're a seasoned freelancer or just starting, freelancing platforms can be a valuable resource for finding work and building a freelancing career.
1- LinkedIn
If you're a freelancer, it's important to have your own account on LinkedIn, where millions of project owners and businesses are present. LinkedIn helps you build a strong network and connect with new people in your field. You can find the job you want, whether it's remote work or on-site employment.
Key Features of LinkedIn:
– Global Network: Through LinkedIn, you can connect with major global companies and project owners from around the world.
– Continuous Updates: The platform is regularly updated to provide freelancers with job opportunities.
– Resume Building: LinkedIn allows you to create a comprehensive resume, showcasing your skills and past work, increasing your chances of finding a job that matches your experience and competence.
2- Mostaql.com (Freelancer)
Mostaql.com is a leading Arabic platform for freelancers in the Arab world, affiliated with the company "Hesoub." 
It provides the best freelancers in the Arab world for project owners and companies, ensuring top-quality service. The platform hosts a large number of freelancers with skills in various fields, acting as an intermediary between both parties, safeguarding their financial rights.
You can subscribe to the website and offer services you can provide to project owners for a fee ranging from $5 to $250.
3- Khamsat
You can earn a decent income by registering on Khamsat, one of the most famous Arabic freelancing websites. 
Here, you can offer services to project owners. Khamsat is the top Arabic marketplace for buying and selling micro-services. It features a large number of young individuals from various Arab countries who offer their services and project owners ready to purchase these services for a fee.
4- UpWork
UpWork is one of the remote work websites that allows you to earn a significant income. It hosts a large number of project owners and job seekers. UpWork relies on cloud technology and distinguishes itself by its ability to identify fake employers or freelancers to protect the rights of both parties.
Key Features of UpWork:
– Ease of Use: The website offers online interviews with the option to schedule them in advance.
– Communication Channels: UpWork provides private chat channels between freelancers and project owners.
– Easy Monitoring: Employers can easily track their freelancers' work hours, and the site offers hourly billing and pre-funding accounts.
5- Freelancer
Freelancer.com hosts millions of freelancers and project owners from over 247 countries. It provides essential tools tailored to users' skills.
Key Features of Freelancer.com:
– Abundance of Opportunities: Employers can browse a wide range of services offered by freelancers.
– Secure Payment Options: Users can choose various payment methods, and the platform ensures that funds are securely held until the project is completed.
– Account Management: The site allows users to easily manage their accounts and access necessary information.
6- PeoplePerHour
PeoplePerHour is a remote work platform that aims to empower individuals with specific skills to increase their income. It offers tools for all freelance-related tasks and ensures user rights.
Key Features of PeoplePerHour:
– Multiple Payment Options: Users can choose from various payment methods.
– User Rights Protection: The platform requires employers to pre-fund a portion of the project's cost before work begins, ensuring the completion of the project.
– Easy Account Management: PeoplePerHour provides users with easy account management and access to all necessary information.
Guru Website
The website makes it easy for project owners to find skilled individuals effortlessly. It serves as a platform that connects project owners with freelancers.
Additionally, the website offers another feature for project owners, allowing them to search for specific individuals from certain countries. The website facilitates coordination between freelancers and project owners.
Key Features of Guru Website:
Secure Payment Methods:

The website provides automatic payment methods, whether hourly or monthly.

Individual Promotion:

Businesses can create sponsored ads on the website for the services they need for a small fee.

Project Management Ease:

The website offers a control panel that allows business owners to share work documents and conduct private or group discussions.
Pros and Cons of Freelancing
Every job has its pros and cons, whether it's a government job or a private one. Likewise, freelancing through online platforms has numerous advantages and disadvantages. Let me highlight the most important ones.
Advantages of Freelancing:
Here are the advantages of freelancing:
Selecting Clients:

Through freelancing platforms, you can choose the clients you want to work with and determine how many clients you'll work with.

Workload Control:

You can decide the number of projects you can handle and when to complete them.

Flexibility:

You have the flexibility to work full-time or part-time and make decisions that suit your work's nature.

Independence:

You can choose to work alone or collaborate with others and set your own rates, aligning them with your effort and working hours.

Diverse Projects:

Freelancing allows you to work on a variety of projects, gaining valuable experience.
Disadvantages of Freelancing:
Here are the disadvantages of freelancing:
Lack of Insurance and Incentives:

Unlike traditional jobs, freelancers are responsible for their own insurance and may not receive regular benefits or incentives.

Irregular Income:

Freelancers may experience fluctuations in income from month to month due to varying client demand and project rates.

Isolation:

Freelancers often work remotely and independently, which can lead to feelings of isolation and extended periods of working from home.
In conclusion, freelancing is not without its challenges but offers significant benefits, including flexibility and independence. It's important to carefully consider your goals and the nature of freelancing before embarking on this career path.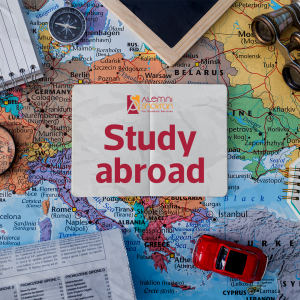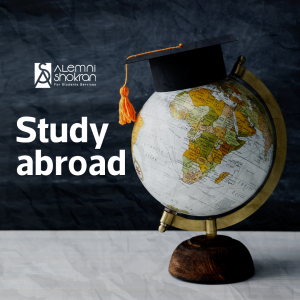 Achieve your goals