graphic design
Graphic design has become one of the most popular specializations among students these days, thanks to the ever-increasing demand in the job market for skilled graphic designers.

Explore All the Information You Need to Get Started in Graphic Design Studies in Turkey
– Graphic design has become one of the most popular fields of study among students these days, driven by the continuous demand of the job market for graphic design specialists.
– Graphic design is a creative process that involves arranging text and images in a balanced manner, sometimes in two or three dimensions, to convey a message, enhance an image, or visualize an idea that can be applied in various purposes such as printing, marketing, packaging design, engineering, and animation.
– Graphic design plays a significant role in daily life, often used in signs and advertisements that capture the customer's attention, influencing their product choices or engaging them with specific concepts.
– The field of graphic design is closely tied to creativity and innovation, and Turkey is one of the top countries that enthusiasts choose to study graphic design due to its rich art and diverse culture. It's a hub for graphic design enthusiasts.
– There's no single way to approach graphic design; it encompasses various types and specializations in its study.
Specializations in Graphic Design:
Visual Identity Design for Brands:
– Branding is the relationship between a company and its audience, conveyed through emotions and messages presented collectively in a logo.
– The visual elements of a brand's identity serve as a face to convey intangible qualities through images, shapes, and colors.
– Visual identity designers create assets like logos, primary color palettes, print materials, business cards, and corporate stationery.
– Designers often develop visual brand guidelines describing best practices and providing examples of applied visual branding across different media.
Marketing and Advertising Graphic Design:
– Marketing designers collaborate with business owners or marketing specialists, working on various areas or specializing in a specific domain like:
– Car wraps.
– Magazine advertisements.
– Image color correction.
– This type of graphic design often revolves around traditional printing.
User Interface Design for Websites:
– This type encompasses everything a website user interacts with, such as buttons, menus, interactions, and more, aiming to balance aesthetics and technical functionality.
Graphic Design for Publishing:
– Classic design type, communicating with audiences through printed materials like books, newspapers, magazines, catalogs, annual reports, directories, newsletters.
Animation Design:
– A newer specialization in graphic design, dedicated to television and film, where technological advancements have streamlined production.
Post-Graduation Career Opportunities in Graphic Design:
– Animation.
– Advertising and graphic design agencies.
– Television production.
– Website design.
– Film studios.
– Various companies and institutions seek professional graphic designers, whether part-time, full-time, freelance, or remote.
Studying Graphic Design in Turkey:
Turkish universities offer practical training opportunities within top artistic institutions and advertising companies, equipped with cutting-edge design technologies for practical application.
Students can receive discounts of over 70% when applying through specific channels.
Students need to study various theoretical subjects to proficiently apply design, such as art and design history, drawing, packaging, printing techniques, arts, color theory, photography fundamentals, typography, color coordination.
Why Consider Studying Graphic Design:
– Abundant job opportunities locally and internationally.
– Ability to work on multiple projects simultaneously.
– Room for innovation and creative expression.
– Different perspective on viewing matters.
– Graphic design field is highly lucrative.
This profession is currently in high demand. Therefore, if you're looking for a future-oriented, high-income career, consider studying graphic design in Turkey.
 If you're undecided about your specialization, feel free to reach out for assistance.
Requirements for Studying Graphic Design:
Public universities often require foreign students to have the Turkish YÖS or American SAT proficiency certificates.
 However, acceptance might also be possible with just a high school diploma, provided your GPA is above 70%. Turkish universities  usually require 50% or higher for guaranteed admission.
Duration of Graphic Design Studies:
Some universities offer 4-year programs, while most public Turkish universities offer 2-year programs for graphic design as an institute. There's also a preparatory year for language learning.
Studying Graphic Design in Turkey in English:
 Turkish universities offering this major in English include Kadir Has University, Bilken University, and Doğuş University.
Best University for Graphic Design Studies in Turkey:
In addition to the mentioned ones, other options include:
– Nişantaşı University
– Maltepe University
– Beykent University
– Istanbul Arel University
– İstanbul Aydın University
– İstinye University
– Bahçeşehir University
– Gelişim University
Costs of Studying Graphic Design in Turkey:
Tuition fees range from $3,000 to $11,000 in private universities, with scholarships available. For more information, visit the universities pages on the "Alemni Shokran" website.
 If you want to know about the top universities teaching graphic design in Turkey, please visit our university pages on the "Alemni Shokran" website.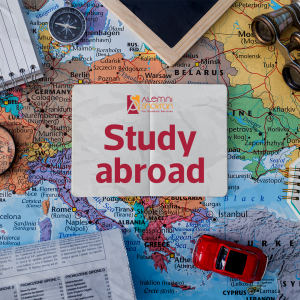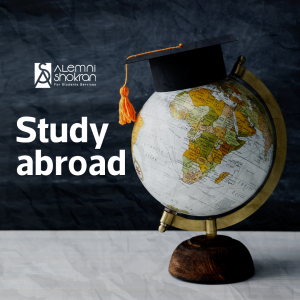 Achieve your goals