GRE Exam
The GRE Exam, short for Graduate Record Exam, is a standardized test that graduate students can take if they wish to pursue their higher education in Turkish universities or any university worldwide. 

What is the GRE Exam?
The GRE Exam, short for Graduate Record Exam, is a standardized test that graduate students can take if they wish to pursue their higher education in Turkish universities or any university worldwide. 
This test is globally recognized and administered by the Educational Testing Service (ETS), serving as a requirement for admission to graduate programs in the United States and in countries where English is the primary language of instruction for university and work programs worldwide.
Obtaining a GRE Exam score qualifies a student to pursue a master's or doctoral degree, provided their academic performance aligns with the admission requirements of the university they wish to attend, which can vary from one university to another.
The GRE Exam is managed by ETS, the same organization that administers the TOEFL test and many other international assessments.
It was established in 1936 by the Carnegie Foundation for the Advancement of Teaching.
The purpose of the GRE Exam is to measure an applicant's skills and abilities in analytical writing, verbal reasoning, and quantitative reasoning. 
The questions are not related to a specific field of study, and test-takers are required to demonstrate their skills using a computer-based format under controlled conditions at authorized test centers.
What is the Language of the GRE Exam?
The GRE test is conducted in English, so test-takers must have a strong command of the English language to take the GRE.
What Are the Sections of the GRE Exam?
There are two main types of GRE Exam: the General GRE Exam, which is the most widely accepted by universities worldwide, and the Subject GRE Exam in areas like Physics, Biology, Chemistry, and Mathematics.
The General GRE Exam consists of three main sections:
Verbal Reasoning:

This section assesses reading comprehension, the ability to analyze and draw conclusions from various texts and dialogues, critical thinking, and vocabulary usage. Questions in this section cover word relationships, fill-in-the-blanks, synonyms, and reading comprehension.

Analytical Writing:

This section evaluates a student's ability to develop and articulate complex ideas in a clear and logical manner. 
Test-takers must support their ideas with examples and relevant citations. 
The section includes tasks for analyzing an issue or argument.
Quantitative Reasoning:

This section tests a student's ability to think critically, understand, and solve problems using quantitative methods, algebra, geometry, data analysis, and other mathematical concepts. 
Questions may include comparisons, problem-solving, and data interpretation.
How Are GRE Scores Distributed?
Each section of the GRE Exam is scored separately, with scores ranging from 130 to 170 points for each section. 
A passing score for the Verbal Reasoning section is typically around 151, while for the Quantitative Reasoning section, it's around 153. The Analytical Writing section is scored on a scale of 0 to 6, with half-point increments.
What Is the Duration of the GRE Exam?
The total duration of the GRE Exam is 4 hours, including short breaks. The time allocated for each section is as follows: 30 minutes for Analytical Writing, 30 minutes for Verbal Reasoning, and 35 minutes for Quantitative Reasoning. 
Test-takers can choose to take the GRE in either a traditional paper-based format or on a computer.
What Is the Cost of the GRE Exam?
The cost of the GRE Exam is approximately $255 worldwide, except in Turkey, China, Australia, and Nigeria, where there are different fees.
Detailed fee information for specific countries can be found on the official GRE website.
Validity of GRE Scores:
GRE scores are valid for five years. Preparation for the GRE exam typically requires several months of focused study and review of undergraduate materials.
How to Prepare for the GRE Exam:
Effective GRE Exam preparation includes:
Continuous Review:

Regularly review all relevant undergraduate materials, with a focus on mathematics and English language skills.

Emphasizing Fundamentals:

Strengthen core skills in mathematics and English language before tackling more complex topics.

Language Skills:

Enhance English language skills by reading publications such as MIT Technology Review, The Economist, Smithsonian, and others to become familiar with relevant vocabulary.

Practice Exams:

Take practice tests to assess your understanding and readiness. Practical experience is essential for success on the exam.
How to Register for the GRE Exam in Turkey:
To register for the GRE Exam in Turkey:
Create an account on the official

GRE

website.

Provide accurate information and select your preferred test center and date.
After successfully registering, you will be prepared to take the GRE test in Turkey.
At Alemni Shokran, we're here to assist you in successfully passing the GRE test, helping you gain quicker and easier university admission.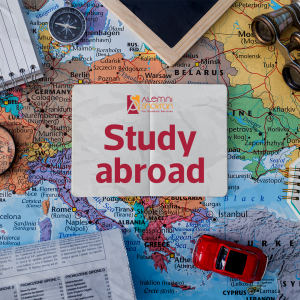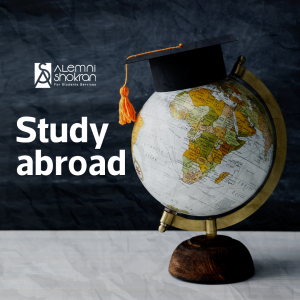 Achieve your goals