learning Turkish language
One of the most frequently searched topics is how to learning Turkish language for beginners with ease.
Learning Turkish language is easy and doesn't require much effort.
With the beginning of summer vacation, many students start searching for opportunities to learn new languages, making the most of their break by engaging in productive activities. 
One of the most frequently searched topics is how to learn Turkish for beginners with ease.
The Turkish language is the official language in Turkey, Northern Cyprus, Macedonia, and Romania, and it's highly sought after by many students. 
Turkish is one of the most delightful languages to learn, and you can do so without needing assistance or attending courses and training sessions.
The internet offers numerous websites for learning Turkish, and in this article, we will introduce you to some of the most important ones.
The history of the Turkish language dates back approximately 1300 years and was initially discovered in Central Asia. 
It has undergone various changes and developments to reach its current form. During the Ottoman Empire, it was spoken and written using Arabic letters, primarily due to the Islamic faith embraced by many Turkish people and the expansion of its territories into the Levant and Iraq. In 1927, Mustafa Kemal Atatürk, the first President of the Turkish Republic, made several administrative and cultural changes, including switching from Arabic to Latin letters for the Turkish language.
But first, let's understand the importance of learning the Turkish language:
Turkey is a top tourist destination and has attracted many foreign students, especially Arabs, due to its numerous advantages and developments in various fields, be it economic, cultural, or scientific. Therefore, learning Turkish has become necessary, whether for work, study, or tourism. 
It's essential for effective communication with the Turkish people, understanding their diverse culture, and gaining insight into their society.
Now, how can you learn the Turkish language?
Learning Turkish can be done through three main methods:
Enrolling in a Turkish language institute:

You can register at institutes such as TÖMER, Yunus Emre Institute, or Dilmer.

Through universities:

Many

Turkish universities

offer language courses. 
Some of these universities include Istanbul University, Ankara University's Istanbul branch, Ankara University, Gelişim University, Istanbul Technical University, Aydın University, üsküdar University, Medipol University, and Istanbul Sultan Mehmet University.
Self-learning:

You can learn Turkish independently through various online resources, courses, and applications. Some useful YouTube channels for learning Turkish include TR MAX, (Ehsan Asfour), Learn Turkish with TurkishClass101, Salah Chatah, and (Turkey, Paradise on Earth). Language learning apps like Memrise, Italki, and Duolingo are also helpful tools.
Is learning Turkish difficult?
Learning Turkish is considered one of the easiest and fastest languages to pick up. It incorporates vocabulary from various world languages, including English, Russian, French, and Arabic, which makes it more accessible for Arabic speakers. Here are some steps to make learning Turkish easier:
– Start by memorizing simple words and repeat them regularly. Learning two words per day can help you remember them effectively.
– Create a word list and review it regularly to reinforce your memory.
– Understand the grammar rules before memorizing them; comprehension aids memorization.
– Join language learning groups or communities to practice with others.
– Use Turkish dictionaries and books to expand your vocabulary.
– Watch Turkish videos and listen to Turkish radio to improve your pronunciation and listening skills.
– Compare Turkish with a language you already know to facilitate learning.
What are the language proficiency levels in Turkish?
The Turkish language consists of six proficiency levels, each with its own test. After passing one level, you can proceed to the next. 
These levels evaluate your skills in reading, listening, writing, and speaking.
– A1-A2: Beginner level, including basic letters, numbers, and common vocabulary.
– B1-B2: Intermediate level, with a deeper exploration of Turkish grammar, sentence formation, and pronunciation.
– C1-C2: Advanced level, essential for universities and official workplaces, covering advanced vocabulary, terminology, and fluency.
Now, let's discuss the expected duration and cost of learning Turkish:
Each proficiency level takes approximately 7-9 weeks to complete, meaning that finishing all levels would require about 7-9 months.
As for the cost, it varies from one institution to another, depending on their curriculum, teaching staff qualifications, and policies.
If you need personalized advice on learning Turkish, you can reach out to experts at Alemni Shokran, who have extensive experience in studying in Turkey.
You can find more information on our website.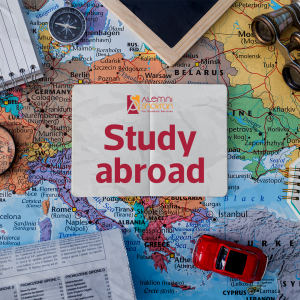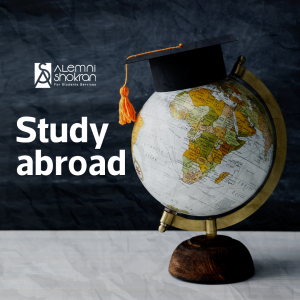 Achieve your goals