Psychology
Studying psychology attracts thoughtful students who seek to unravel the intricacies of the human psyche and interpret diverse behaviors of living beings in general.

If you've ever wondered about the study of Psychology, let me enlighten you. 
you'll get answers to all your questions!
Studying psychology attracts thoughtful students who seek to unravel the intricacies of the human psyche and interpret diverse behaviors of living beings in general.
Psychology is a sub-discipline of the social sciences. 
In Turkey, it falls under the College of Education. Graduates in psychology from Turkey are qualified to work both within and outside the country.
Their career paths could lead to the private sector, self-employment, or the public healthcare system.
Studying Psychology in Turkey
Studying psychology in Turkey is highly emphasized by Turkish universities. They offer state-of-the-art lecture halls with cutting-edge audiovisual technology, providing students with the latest curricula, advanced research opportunities, and professors highly skilled and experienced in the field.
Importance of Studying Psychology in Turkey
Studying psychology is one of the most fascinating disciplines you can choose, as it cultivates critical thinking, extracts multiple interpretations and insightful ideas about various situations, and helps understand different personality patterns.
Practical Application During Psychology Studies in Turkey
Students pursuing psychology studies in Turkey gain extensive practical experience working with real patients and engaging in scientific projects, preparing them for diverse career opportunities.
Advantages of Studying Psychology in Turkey
– Enhances understanding of diverse personality patterns.
– Elevates cognitive abilities and positive interaction with individuals and society.
– Facilitates quicker and more effective problem-solving.
– Involves scientific research to comprehend human emotions and thought processes.
– The curriculum in psychology doesn't differ significantly between Turkey and European or American universities, as Turkey follows the same teaching approach.
– Upon graduation, students receive the "blue diploma," equivalent to a psychology degree in the European Union.
Psychology Specializations in Turkey:
– Political Psychology.
– General Psychology.
– Developmental Psychology.
– Counseling Psychology.
– Clinical Psychology.
– Family Psychology.
Studying Psychology and its Relationship with Other Disciplines
The psychology curriculum in Turkey is connected with neuroscience, politics, management, sociology, languages, philosophy, and many other subjects.
Therefore, studying psychology in Turkey is advisable, as graduates have a versatile skill set applicable in various fields and countries outside Turkey.
Number of Years for Psychology Studies in Turkey
The duration of psychology studies in Turkey is four years, divided into eight semesters.
Students can obtain their bachelor's degree in psychology in just three years or three and a half years, depending on the number of hours and registered courses.
Career Opportunities After Psychology Graduation
– Private and public clinics and centers.
– Recruitment and HR companies.
– School and university counseling.
– Teaching at universities, institutes, and schools.
– General hospitals and mental health hospitals.
Notable Universities Offering Psychology Studies in Turkey
Middle East Technical University.
Marmara University.
Ege University.
Istanbul University.
Izmir University of Economics.
Tunçbilek University.
Kadir Has University.
Bilgi University.
Bahçeşehir University.
Sakarya University.
Gelişim University.
Yeditepe University.
Başkent University.
Nişantaşı University.
Istinye University.
Atılım University.
Studying Psychology in English in Turkey
There are a few public universities that offer psychology studies in English, but some have programs in both Turkish and English, or only in Turkish!
You have two options:
Option 1: Learn Turkish and enroll in a Turkish university.
Option 2: Learn English and apply to private universities
Costs of Psychology Studies in Turkey
Tuition fees for psychology programs in private universities range from $3,000 to $10,000 annually. However, scholarships can provide up to a 70% discount, especially through institutions like [University Name].
Admission Requirements for Psychology Studies in Turkey
Admission to Turkish public universities is based on success in the Turkish YÖS exam or the American SAT exam. 
Additionally, students need their high school diploma authenticated by the Turkish embassy. Language proficiency is also required, and if lacking, students usually spend a year learning the language before entering university.
Private universities usually require a high school diploma with a minimum of 50%, along with language proficiency.
For more information about studying Psychology in turkey contact us through our website.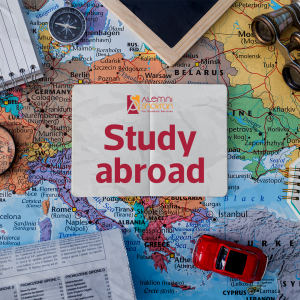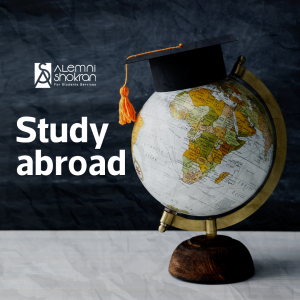 Achieve your goals