Study Aviation in Turkey
The aviation field teaches you many things; it's not limited to just flying aircraft but encompasses everything related to aviation.

Learn about Study Aviation in Turkey and the Best Aviation Engineering Universities in Turkey
The aviation field teaches you many things; it's not limited to just flying aircraft but encompasses everything related to aviation. 
Additionally, it covers key subjects such as marketing, economics, finance, and other topics connected in one way or another to aviation, like aviation engineering and airline companies.
Recently, students, especially Arab students, have been flocking to Turkey to study aviation. Turkish universities now offer bachelor's degrees for those interested in aviation studies.
At "Alemni Shokran" we provide all the necessary information for students interested in studying aviation in Turkey, including available specializations and how to apply to both public and private universities.
What Skills Should a Student Have for Aviation Studies in Turkey?
Communication Skills:

Communication is crucial because students interact with various clients daily. Therefore, excellent communication skills, both verbal and written, along with good listening skills, are essential.

Critical Thinking:

Students must be decisive in identifying problems and finding appropriate solutions.

Leadership and Authority:

There is no room for hesitation; students must be confident in the actions they take. This is particularly important to instill a sense of safety in passengers during flights.

Planning:

Pilots perform thorough checks on aircraft before flights to avoid unexpected issues during the journey.
What Aviation Specializations Are Available in Turkey?
Aviation Electronics Engineering, Aviation Sciences Management, Flight Training, and Aircraft Engine Engineering are all aviation-related specializations that students can pursue at the university level.
Best Aviation Colleges in Turkey
– Istanbul Aydin University
– Baykoz University
– Atilim University
Discover the Top Two Reasons to Study Aviation in Turkey
English-Taught Programs:

The significant advancements in the aviation sector in Turkey have made it a popular choice for international students. 
Most programs are offered in English, making it accessible to a broader range of students.
Strong Practical Training:

Turkey offers robust practical training opportunities within university campuses and aviation companies.
Studying Aviation Engineering in Turkey
Aviation engineering focuses on designing, developing, manufacturing, and testing various types of aircraft, including civil, military, and space vehicles. It combines electronic engineering, computer engineering, mechanical engineering, and electrical engineering. The goal is to produce qualified individuals capable of creating technologically advanced aircraft.
Two of the best universities for aviation engineering in Turkey are Istanbul Gelisim University and Atilim University.
Career Opportunities for Aviation Engineers
Graduates of aviation engineering can work in aviation and aerospace units, airline management, automotive and machinery industries, unmanned aircraft programming, aircraft maintenance, and aviation research and development companies.
Comprehensive Guide to Aviation Management in Turkey
Aviation management combines aviation studies with management and economics. It aims to produce professionals capable of organizing and managing civil, military, and commercial aviation, including airports. 
Graduates can work in various areas such as airline operation, aircraft manufacturing and marketing, airport management, air transport management, airport consultancy, and aircraft insurance.
Civil Aviation Studies in Turkey:
Studying civil aviation in Turkey is prestigious, offering strong academic programs and practical training opportunities. Graduates find success in their careers after receiving quality education and training. 
The curriculum includes civil aviation principles, aircraft mechanics, aviation planning and control, physics, mathematics, meteorology, flight safety, aviation tools, airspace regulations, and computer science.
Some of the top universities for civil aviation studies in Turkey include Bahçeşehir University, Istanbul Aydin University, Atilim University, Okan University, and Ozyegin University.
Requirements for Studying Aviation in Turkey
The admission requirements may vary depending on the university's registration system for aviation studies in Turkey. 
To apply through the Turkish scholarship program, students must have a high school diploma with a GPA of at least 70%. 
Private universities, on the other hand, may have lower GPA requirements, typically around 50%. Other requirements include a medical examination and security clearance from Turkish authorities, although these are typically needed after acceptance rather than during the application process.
Feel free to reach out to "Alemni Shokran" for assistance from the beginning of your journey until you settle in Turkey. We're here to answer all your questions related to studying in Turkey.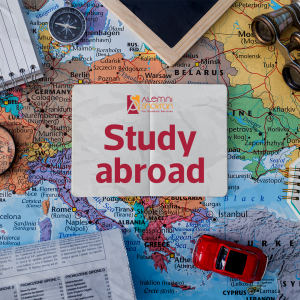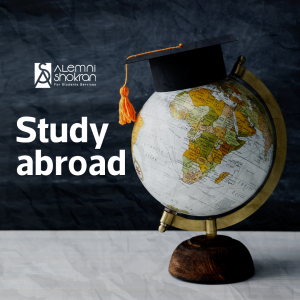 Achieve your goals