Study Business Administration in Turkey
Business Administration is built on a foundation of principles and theories applied across various sectors, evolving based on production processes,

Considering Business Administration Studies in Turkey? Here's Everything You Need to Know
Are you interested in pursuing a Business Administration degree in Turkey? Here's all the information you need.
What is Business Administration?
The term Business Administration refers to the effective control of various organizational functions through a set of actions and processes that are interconnected, ultimately aimed at fulfilling the company's vision. Some might think studying it requires little effort, but that's not true!
Business Administration is built on a foundation of principles and theories applied across various sectors, evolving based on production processes, services, and the economic and political factors affecting the nature of an organization's operations.
Difference Between Traditional and Modern Business Administration Concepts
Traditional Concept:
Focused on an individual having all the authority to control different work sectors and employees.
Modern Concept:
Highlights changes in employee behavior, factors influencing these behaviors, and the work environment. Also studies external aspects beyond an employee's control, which significantly impact these changes.
Benefits of Studying Business Administration
A Business Administration degree equips individuals with various skills for the job market. An MBA has become one of the most sought-after qualifications by different institutions.
Goals of Business Administration Studies
Aims to educate students about modern business issues and everyday life problems.
Skills Required for a Business Administration Specialist
– Effective communication
– Adaptability
– Time management
– Problem-solving
– Efficient resource utilization
– Leadership skills
– Multitasking
– Analytical and critical thinking
– Continuous self-development"
Studying Business Administration in Turkey
Turkish universities rank high globally, offering practical training opportunities for students in various companies.
Specializations in Business Administration Programs in Turkey
Multiple specializations are available in Turkey, such as General Management, Public Relations, Human Resources, Marketing, Supply Chain Management, Business Management, Entrepreneurship, Accounting, and Finance.
Cost of Studying Business Administration in Turkey
Compared to European universities, studying in Turkey is more cost-effective. 
Tuition fees range from around $500 per year in public universities to about $2500 to $3000 in private universities.
Requirements for Studying Business Administration in Turkey
According to Turkish university education rules, students need to have scored at least 70% in their high school diploma to qualify for scholarships in Turkey.
Duration of Business Administration Studies
Most universities offering Business Administration programs have a minimum duration of 4 years or 3.5 years for credit-based systems.
Key Subjects in the Curriculum
1st Year: Computer Basics, Mathematics, Introduction to Microeconomics, Academic Writing Skills.
2nd Year: Financial and Managerial Accounting, Statistics, Marketing Management, Financial Management, Introduction to Macroeconomics.
3rd Year: Commercial Law, Business Financing, Digital Fundamentals in Business Management, Management Information Systems, International Business Management.
4th Year: Strategic Management, Entrepreneurship and Small Business Management.
Note: Field training is optional and not mandatory after graduation.
Career Opportunities for Business Administration Graduates
– Manager
– Administrative Assistant
– Project Supervisor Assistant
– Project Manager Assistant
– General Coordinator
– Department General Coordinator
– HR Department Manager
– Office Manager
– HR Officer/Administrator
– Procurement Supervisor
– Department Manager"
Top Turkish Universities for Business Administration Studies
İstinye University

Bahçeşehir University

Medipol University

Bilgi University

Gelişim University

Altinbaş University

aydın University

Atlas University

Okan University
Why Follow Alemni Shokran?
With years of experience and a track record of supporting students, we offer various scholarships up to 70% and more. Learn more on our website.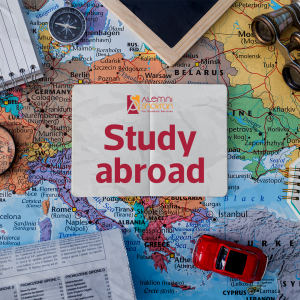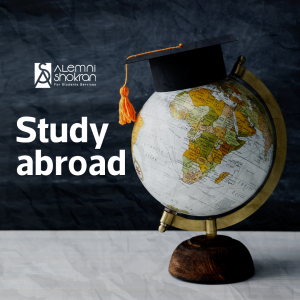 Achieve your goals