Study Economics in Turkey
Economics is a broad field of study that combines various disciplines.

Learn More about Studying Economics and the Reasons for Choosing Turkey for Your Studies
Economics is a broad field of study that combines various disciplines. It falls under the categories of social and psychological sciences, focusing on the study of human activity.
Economics encompasses two fundamental branches: microeconomics and macroeconomics, which specialize in examining individual lives.
Importance of Studying Economics
Studying economics significantly enhances students' analytical abilities, providing them with knowledge of global market dynamics, the ability to address economic issues, understand developments, and master practical tools and skills for analyzing economic policies.
 It also teaches how to apply modern techniques in business operations.
Economics is one of the most widespread disciplines worldwide. Therefore, studying economics in Turkey attracts international students from various countries.
Learn More about Studying Economics in Turkey
Turkey is one of the most sought-after destinations for international students due to its commitment to educational development and modern teaching methods.
 Turkey has achieved top global rankings in education, and its economics colleges are highly regarded by prospective students.
To pursue a bachelor's degree in economics in Turkey, students are required to have a high school diploma.
 Some government universities may require students to pass the YÖS exam or the American SAT exam. Proficiency in the language is essential, or students can spend a year learning it.
Private universities, on the other hand, do not have strict entry requirements and accept students with a high school diploma, often with a minimum grade point average of 55%. Additionally, proficiency in the language is necessary.
The duration of an economics degree in Turkey is four years, plus a preparatory year to learn the Turkish language. Some universities offer economics programs in English, such as Istanbul Aydin University, Bilgi University, Istanbul University, Bahcesehir University, and many more. After completing their studies, students receive a bachelor's degree in economics.
What Are the Advantages of Studying Economics in Turkey؟
Studying economics in Turkey is prestigious, as Turkey has experienced significant economic growth in recent years, drawing global attention and playing a vital role in various aspects, including social, industrial, and commercial.
During their years of studying economics in Turkey, students can gain practical experience by training in institutions, factories, and companies to acquire valuable expertise.
Why Study Economics in Turkey?
Several reasons make studying economics in Turkey an attractive choice:
Students gain knowledge of

economic

concepts and theories used by countries to facilitate their economic activities.

Students acquire financial and accounting analysis skills through discussions with professors.

Practical training in companies and factories helps students gain substantial experience in the field.

Studying economics increases students' awareness of global economic changes.

Students can compare

economic

theories and analyze them critically.

Students study accounting principles, including tax accounting, multiple and advanced accounting systems, and international accounting, opening up employment opportunities in both local and global corporations.
Is Studying Economics Difficult in Turkey?
Studying economics requires strong mathematical skills, technological proficiency, and a solid grasp of mathematics. Staying informed about global economic news and stock market developments is also essential.
Universities Offering Economics Programs in Turkey
Many universities offer economics programs, including:
– Maltepe University
– Bülent Ecevit University
– Marmara University
– Çukurova University
– Bingöl University
– Atatürk University
– Selçuk University
– Düzce University
– Okan University
– Istanbul Kültür University
– Istanbul Bilgi University
– Istanbul Aydin University
– Hacettepe University
Please note that the cost of studying economics in Turkey varies between universities, with an average cost ranging from $3,000 to $10,000 for private universities. Government universities generally have lower tuition fees, typically around $400.
Master's in Economics in Turkey
Graduate programs in economics are highly sought after by students due to the opportunity to develop advanced analytical and economic policy skills. These programs include Master's in International Economics, Master's in Economics, and Master's in Applied Economics.
Required Documents for Studying Economics in Turkey
– A copy of your high school diploma, translated and certified.
– A transcript of your high school grades in English or translated and certified in Turkish.
– A copy of your passport.
– Passport-sized photos.
Career Opportunities for Economics Graduates
Studying economics provides diverse career opportunities, including:
– Certified Public Accountant
– Tax Consultant
– Financial Analyst
– Employment in Public and Private Banks
– Freelance Economic Analysis
– Insurance Companies
Why Apply Through Alemni Shokran?
– We assist you in selecting the right major with expert guidance.
– We provide free educational consultation.
– We work to support our students to the fullest.
– We offer comprehensive study opportunities.
If you have any further questions about studying economics or need more information, please reach out to us through our website.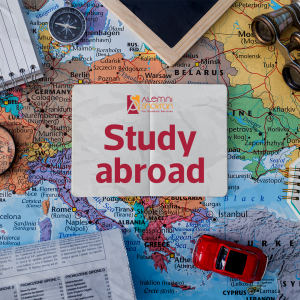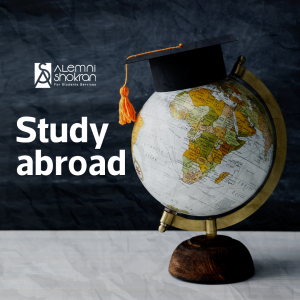 Achieve your goals