Study Interior Design in Turkey
Interior design is not a recent field; it has a history dating back hundreds of years.

Interior Design major: Everything You Need to Know About Studying Interior Design in Turkey
Interior design is not a recent field; it has a history dating back hundreds of years. 
It emerged alongside the first historical civilizations, focusing on aesthetic aspects. Over time, it evolved to include interior coordination of homes. 
The roots of interior design can even be traced to cave drawings, where early humans recorded their daily lives and decorated their primitive homes. 
Today, it has become a comprehensive field that encompasses the artistic side of architecture, from initial sketches to color selection, and interior and exterior lighting distribution.
 Interior design allows you to manipulate space through lighting, adding or reducing space by playing with illumination, or highlighting specific areas with interior furnishings.
The increasing need for interior design major is driven by diverse tastes, making it challenging for some individuals to live in spaces that do not align with their psychological state and color preferences, or that lack proper furniture arrangement and coordination with the surrounding space.
Turkish universities have excelled in teaching interior design, attracting students from various countries to study and train in Turkey, enriching the field in the country.
Is Interior Design the Right Choice for You?
If you have a talent for drawing, imagination, and a strong desire to study the academic aspects of design, then interior design could be the right choice for you. 
However, a passion for the field alone is not enough to secure a job; you need to undergo in-depth academic study.
If you are someone who enjoys studying the history of arts and architecture and how they have evolved over time, and if you are committed to enhancing your talent through academic studies backed by a degree, then interior design could be a suitable major for you.
If you are uncertain or still exploring the right field for you, we can help you find what suits you best based on your skills and thoughts through specialized consultants.
Skills Required for Interior Design Students:
Freehand drawing skills.

Basic knowledge of computer-aided design software.

Passion for design and décor.

Ability to choose suitable colors and create harmonious color schemes.

Capability to work both in the field and in an office setting.

Understanding of various materials and metals.
Advantages of Studying Interior Design in Turkey:
Interior design in Turkey benefits from a strong focus on aesthetics due to Turkish cultural appreciation for refined tastes. 
This influence extends to homes, factories, mosques, churches, and various other structures, providing students with living examples to study. Turkish universities offer diverse programs in interior design, with practical training starting from day one.
The presence of qualified faculty members in Turkish universities has attracted many international students to study in Turkey and engage in practical training from day one.
Differences Between Interior Design and Decorative Design in Engineering:
Interior design focuses on facilitating an individual's movement within a space, taking into consideration various life aspects such as noise insulation, avoiding hazards, and choosing appropriate lighting positions and keys.
In contrast, decorative design in engineering emphasizes the choice and detail of materials that make the interior designer's vision a reality, allowing clients to interact easily with the work environment.
Program Summary:
Interior design professionals ensure that individuals are comfortable within a building by considering all life aspects.
 They pay attention to details like noise insulation, hazard avoidance, and strategic lighting placement. On the other hand, decorative designers in engineering focus on choosing materials that bring the interior designer's vision to life, making it a comfortable and functional space for clients.
Duration of Interior Design Studies in Turkey:
Studying interior design in Turkey typically takes four years to obtain a bachelor's degree.
If a student lacks language proficiency, they may require an additional year of language preparation.
Curriculum for Interior Design Studies:
The curriculum may vary from one university to another. Therefore, it is best to check the Course Description for the specific university you plan to attend. 
You can find this information on the university's website or seek assistance from educational consulting services to ease the process.
First Year Courses:
– Introduction to Interior Design and Architecture.
– Fundamentals of Good Design.
– Interior Design Basics.
– Visual Perception and Design Composition.
Second Year Courses:
– History of Art.
– History of Architecture.
– Architectural Interior Design.
– Environmental Control Systems.
Third Year Courses:
– Different Theories of Design.
– Design History.
– Furniture History.
– Continuation of Architectural Interior Design.
Fourth Year Courses:
– Completion of Architectural Interior Design.
– Measurements and Drawing.
– Graduation Project.
Admission Requirements for Interior Design in Turkey:
For admission to Public Universities in Turkey, you must pass either the Turkish YÖS (University Entrance Examination) or the American SAT. 
Additionally, you need to submit your high school diploma with the required GPA for the current year and demonstrate language proficiency.
For private universities, having a high school diploma with a 50% GPA and language proficiency is generally sufficient.
Some universities may have specific GPA requirements for admission, especially for private programs, so be sure to check the admission requirements of the university you wish to attend.
Cost of Studying Interior Design in Turkey:
The tuition fees for studying interior design in Turkey vary between $3,000 and $12,000 per year in private universities.
Public Universities typically have lower tuition fees. Scholarships and financial aid opportunities are also available to international students.
Top Universities Offering Interior Design Programs in Turkey:
Universities where interior design programs are conducted in English:
–  Medipol University
– Kadir Has University.
– Özyeğin University.
– Başkent University.
– Yeditepe University.
– İzmir University of Economics.
– Koç University.
Universities where interior design programs are conducted in Turkish:
– Doğuş University.
– Başkent University.
– Beykent University.
– Nişantaşı University.
– Koç University.
– Atılım University.
– Bilkent University.
– Koç University.
– Altınbaş University.
– Beylikdüzü University.
– İstinye University.
Career Opportunities for Interior Design Graduates:
– Building Restoration.
– Furniture Design.
– Employment with Construction Companies.
– Employment in Hotels and Tourist Resorts.
– Specialization in Lighting and Illumination Distribution.
– Employment in Architectural Firms.
– Residential Unit Design.
– Kitchen Design.
– Sustainable Design.
– Interior Decoration.
Average Annual Income for Interior Designers Worldwide:
– Turkey: Over $25,000.
– United States: Over $60,000.
– Japan: Over $112,000.
– China: Over $47,000.
– Germany: Over 130,000 euros.
Master's and Ph.D. Programs in Interior Design in Turkey:
Postgraduate studies in interior design aim to prepare students by providing intensive training to enhance their design skills through studying arts, design, computer graphics, and more.
Join now, along with more than 1,500 students annually who have chosen to complete their studies in Turkey with the "Alemni Shokran" Contact us through our website.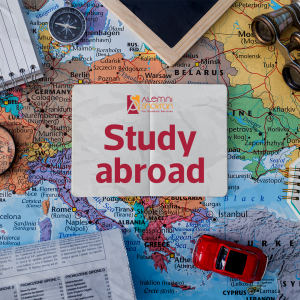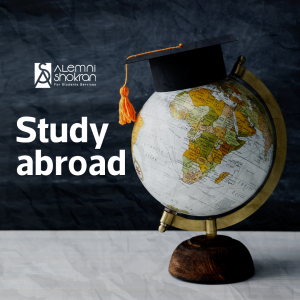 Achieve your goals