Study Master's in Turkey
Studying for a master's degree in Turkey has become increasingly popular among international students.
Study Master's in Turkey: Opportunities and Requirements
Are you considering pursuing a master's degree in Turkey? There are several important aspects you should be aware of:
Why Choose Turkey for Your Master's Degree?
 Studying for a master's degree in Turkey has become increasingly popular among international students.
 Turkish universities offer diverse and distinguished programs, and the cost of education is lower compared to many European and American institutions. One significant advantage is the possibility of obtaining free master's degree scholarships.
Types of Master's Programs in Turkey
 Master's programs in Turkey can be categorized into two main types:
   – Thesis-Based (TEZLİ): Requires a research thesis and typically takes two to three years to complete.
   – Non-Thesis (TEZSIZ): Focuses on gaining practical knowledge and doesn't require a thesis. It typically lasts for one and a half years.
Cost of Master's Studies in Turkey
 The cost of master's studies in Turkey varies by university. Generally, public universities have lower tuition fees, ranging from $300 to $600. 
Private universities may charge higher fees, starting from $2500, depending on the field of study.
Scholarships and Cost Reductions
Turkey offers affordable government housing options for international students, which can significantly reduce living costs.
Admission Requirements
   To apply for a master's program in Turkey, you will typically need:
– Passport photos
– A copy of your passport
– Proof of accommodation
– Academic transcripts
– An original and authenticated undergraduate diploma
– Proficiency in Turkish and/or English (required by some universities)
– Some universities may require standardized tests like ALES, GRE, or GMAT for admission.
Duration of Master's Studies
Master's programs in Turkey usually last for two years, and students are required to complete 120 credit hours. 
The program culminates with the submission of a thesis or a final project related to their field of study.
Benefits of Studying in Turkey
   Studying in Turkey offers numerous advantages:
– Opportunities for learning in Arabic or English.
– Access to government housing with affordable rates.
– A wide variety of universities, both public and private.
– Many scholarship opportunities.
– The chance to explore European and Asian cultures.
– The possibility to work part-time while studying.
Language of Instruction
 The primary languages of instruction in Turkey are Turkish and English, although some programs may be offered in German or French, depending on the university and specialization.
Master's Specializations
 Turkish universities offer a wide range of master's specializations in various fields, allowing students to find programs that suit their interests and career goals.
Top Universities for Master's Studies in Turkey
    Some of the top universities for master's studies in Turkey include:
– Bahçeşehir University
– Middle East Technical University
– Sabancı University
– Koç University
– Hacettepe University
How to Apply
 You can apply for master's programs in Turkey through the official university websites. Application periods vary, so check the specific deadlines for your chosen university.
Working During Your Master's
 Students can obtain work permits for part-time employment after the first year of their master's program. 
While full-time employment is generally not allowed, there are various part-time job opportunities, such as library assistants, hotel staff, waiters/waitresses, and store clerks.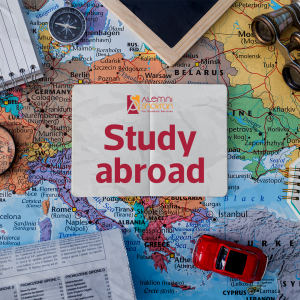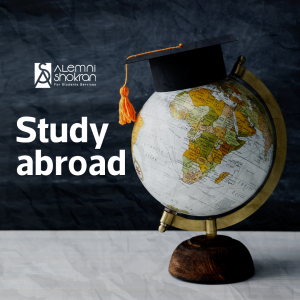 Achieve your goals