Study pharmacy in Turkey
Pharmacy is a science that delves into drugs and their properties in detail to understand their nature and importance in treating diseases, drug composition, and their various effects.

Learn About the Pharmacy Specialty in General
Pharmacy is a science that delves into drugs and their properties in detail to understand their nature and importance in treating diseases, drug composition, and their various effects.
 Some chemical modifications are made to enhance their therapeutic functions to obtain medically effective drugs.
Pharmacy is considered one of the fundamental medical disciplines because no surgery or clinical treatments can be performed without pharmaceuticals, which are manufactured by specialized pharmacist. 
Therefore, Turkish universities have developed high-level pharmacy programs to train students in research and experimentation, aiming to provide new and sound pharmaceuticals to assist the medical sector.
 A Master's in Pharmacy in Turkey is rich in internationally accredited programs, and graduates from fields such as pharmacology and chemistry can work in research, development, and production departments.
Studying pharmacy in Turkish universities has become increasingly popular recently.
 This is due to the quality of medical education in Turkey, as Turkish universities provide all the requirements for studying medical specialties through innovative scientific methods. 
They offer locally and globally qualified staff, well-equipped laboratories with the latest equipment, and advanced study curricula.
At Alemni Shokran, we will provide you with all the information you need, including advantages, costs, application requirements, and more.
The Importance of Studying Pharmacy in Turkey
Studying pharmaceutical sciences in Turkey has several advantages, including state-of-the-art medical laboratories equipped with the latest medical devices and technological equipment needed for practical training. 
Students also receive practical training in leading hospitals and medical centers affiliated with the universities where they study. Additionally, theoretical lectures are delivered by top academics in the field.
Key Requirements for Studying Pharmacy in Turkey
The requirements for studying pharmacy vary depending on the type of university the student applies to. 
In Turkish public universities, students must achieve a minimum score of 90% in the Turkish Proficiency Exam (YÖS) or the SAT, along with a high school diploma with a minimum GPA of 75%. Some universities do not require the SAT or YÖS exams.
If the language of instruction is English, students need to take the TOEFL exam. If the language of instruction is Turkish, the TOMER certificate is required. If these tests are not available, students can take the university's language proficiency exam. In case of failing, they can study a preparatory year for Turkish or English language studies.
Number of Years to Complete Pharmacy Studies in Turkey
Studying pharmacy in Turkish public or private universities typically takes five years, plus an additional year for language preparation.
Pharmacy Study Subjects
The study curriculum for pharmacy includes:
– Year 1: Mathematics, Physics, General and Bioorganic Chemistry, History of Pharmacy and Ethics, Organ Function, Anatomy, Biology, Molecular Biology and Genetics, Public Health, Scientific Technology Applications, Pharmaceutical Terminology, and Biostatistics.
– Year 2: Microbiology and Immunology, First Aid, Pathology, Clinical Biochemistry, Analytical Chemistry, Pharmaceutical Microbiology and Clinical Microbiology, Organic Chemistry, Medical Communication Skills, Histology, and Botany.
– Year 3: Pharmaceutical Chemistry, Drugs, Fundamentals of Clinical Pharmacy, Pharmacology, Pharmaceutical Technology, Practical Training.
– Year 4: Practical Training, Clinical Pharmacy, Pharmaceutical Toxicology, Pharmaceutical Biotechnology, Pharmacy Management, General Toxicology, Graduation Project, Pharmacotherapy, Second Graduation Project.
– Year 5: Cosmetology, Professional Ethics.
Advantages of Studying Pharmacy
Studying pharmacy offers a promising future for students in terms of professional, social, and financial aspects. 
Graduates can easily pursue a career in the pharmaceutical industry, earning a substantial income and working as department managers.
 This field allows pharmacists to discover new types of chemicals, contributing to the development of new treatments. Pharmacy is a respected profession that is equally important as studying medicine.
Acceptance Rates for Pharmacy Studies in Turkey
As previously explained, some universities require specific scores. In Turkish public universities, the acceptance rate for pharmacy programs is typically high, given the competitive nature of the entrance exams. However, private universities often have more relaxed acceptance criteria, making it easier for students to secure a seat.
Best Universities to Study Pharmacy in Turkey
Turkey boasts several reputable universities offering pharmacy programs. Some of the top institutions for pharmacy studies in Turkey include Hacettepe University in Ankara, Marmara University in Istanbul,, Adiyaman University, Erciyes University, Agri Ibrahim Cecen University, Ege University in Izmir, Gazi University in Ankara, Anadolu University in Eskisehir, and Atatürk University in Erzurum.
At Alemni Shokran, we can assist you in the university application process, help you choose the right major, and ensure your admission. Feel free to contact us through our website for more information.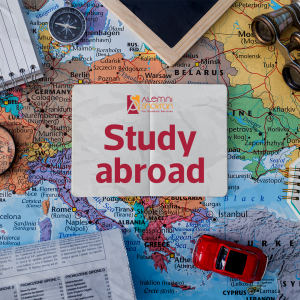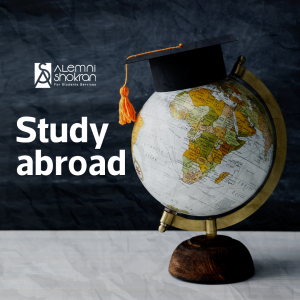 Achieve your goals