Turkish Higher Education System
Higher education refers to university-level education or post-secondary education, including graduate studies.

Learn the Key Information about Higher Education with Alemni Shokran.
Higher education refers to university-level education or post-secondary education, including graduate studies, which is a specialized stage of education beyond undergraduate studies, as it involves more specialized fields of study.
Vocational education is considered both at the secondary and post-secondary levels but differs from university education as it is non-academic.
Vocational colleges, such as community colleges and technical colleges, are also part of higher education.
Studies have shown that higher education significantly improves an individual's life in various ways, offering better opportunities for economic stability and job satisfaction compared to other educational levels.
Why Does Turkey Care About Higher Education?
– Higher education is specialized education, focusing on specific fields of study, preparing individuals for the job market, contributing to Turkey's economic growth.
– Higher education allows students to develop and choose their specialization, building their self-confidence and sense of responsibility.
The Importance of Higher Education for You as a Student
Studies have demonstrated that obtaining a university degree provides substantial societal benefits, elevating one's value and status within the community. 
It opens up diverse employment opportunities, enabling individuals to find jobs that match their personal skills.
How Graduate Studies Differ from Higher Education?
After completing undergraduate studies, there is a stage known as graduate studies, which is an optional phase where students can choose to specialize further. This stage is more detailed in terms of the chosen field of study.
Graduate Studies Include:
– Master's Degree
– Doctorate (Ph.D.)
However, one cannot proceed to a Ph.D. without obtaining a master's degree. 
The duration of graduate studies varies based on the chosen field, degree, and coursework. The research component also differs between the stages.
If you are interested in pursuing higher education, you can now learn about the higher education system in Turkey.
Higher Education System in Turkey
Traditionally, European countries have excelled in higher education, but Turkey has achieved a prominent position in European higher education. 
Strategies and teaching methods in Turkey have been developed to attract more students and educators from around the world. 
As a result, Turkey now hosts nearly 200 private and public universities, accommodating approximately 7.2 million students from various countries.
Graduate Programs in Turkey
Master's Degree

Ph.D. (Doctorate)
Study Options for Master's Degree in Turkey
For a master's degree in Turkey, you have three main options:
Public Universities

Turkish Scholarships
First: Studying for a Master's Degree at Public Universities
Public universities in Turkey have specific admission requirements that vary from one university to another. 
Generally, admission is highly competitive and favors students with top academic records and performance in international exams. 
However, specific requirements, such as minimum GPA or language proficiency exams, depend on the university and the program.
Admission Criteria for Master's Degree at Turkish Public Universities:
– Achieving a satisfactory score in the ALES (Academic Personnel and Graduate Education Entrance Exam), with scores valid for up to three years.
– Meeting language proficiency requirements in Turkish or English, depending on the program and department.
Admission Criteria for Master's Degree for Graduates of Non-Turkish Universities:
– Achieving satisfactory scores in international exams like GMAT or GRE.
– Some departments may require personal interviews as part of the admission process.
The duration of master's studies in Turkey typically spans four semesters over two years, including the submission of a master's thesis. 
However, some programs may not require a thesis, reducing the duration to three semesters.
Second: Pursuing a Master's Degree at Private Universities in Turkey
Private universities in Turkey offer more flexibility in terms of admission. 
They may not have strict admission criteria like public universities, and they often provide scholarships and discounts on tuition fees. 
These universities offer a wide range of programs in various fields of study, and many of them offer instruction in both English and Turkish.
Ph.D. Studies in Turkey
Why is Turkey Considered Ideal for Pursuing a Ph.D.?
– Turkey's universities have achieved high global rankings.
– Student exchange programs offered by most Turkish universities allow students to study abroad for a certain period.
– Most programs are offered in both English and Turkish.
– Tuition fees in Turkey are relatively lower compared to other European and Arab countries.
– Many Ph.D. programs allow students to work alongside their studies, as lectures are often scheduled part-time throughout the day.
– After obtaining a Ph.D., opportunities for academic positions become available.
Ph.D. Program Structure in Turkey
The structure of Ph.D. programs in Turkey varies depending on the university and field of study. Some fields may require students to complete a master's degree before enrolling in a Ph.D. program, while others may allow direct entry with a bachelor's degree. The duration of Ph.D. studies generally ranges from 3 to 4 years.
Why Choose Alemni Shokran for Your Application?
We do not charge students for our services; we provide assistance "free of charge." Financial transactions are conducted directly between the student and the university, with the added benefit of exclusive discounts.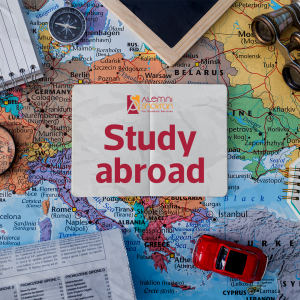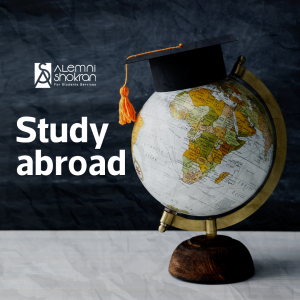 Achieve your goals