Turkish Scholarship
Turkish Scholarship to foreign students from various corners of the globe, welcoming them to study at its esteemed Turkish universities.

Discover All Essential Details for Applying to Turkish Scholarships
Turkey Offers Scholarships for International Students from Around the World
Turkish Scholarship to foreign students from various corners of the globe, welcoming them to study at its esteemed Turkish universities. 
As a result, these scholarships attract a substantial number of students, sometimes reaching into the thousands.
With the aid of these tuition-free scholarships, you'll have the opportunity to study at top-tier universities in Turkey and gain invaluable experiences.
 Turkish scholarships are among the most sought-after study programs globally for several reasons, including:
Ease of application for the scholarship.

Availability of scholarships for all fields of study.

Acceptance of students from all nationalities, including Arab countries.

Fully funded scholarships covering tuition fees, travel expenses, monthly stipends, and accommodation.

Turkey offers a larger number of scholarships compared to other countries' programs.

You can study the scholarship in either English or Turkish.

Completely free application process.

Available for Bachelor's, Master's, and Ph.D. programs.
When Can You Apply for Scholarships in Turkey?
The Turkish Scholarship Authority announces the opening of applications for government scholarships for foreign students from January to mid-February of each year.
Benefits of Government-funded Turkish Scholarships
– Travel Expenses: Accepted scholarship recipients receive fully funded round-trip airfare to Turkey.
– Study Accommodation: Accepted students are provided with free accommodation during their studies in Turkey.
– Monthly Stipend: Ranging from 1000 Turkish Liras for Bachelor's, 1400 Turkish Liras for Master's, to 1800 Turkish Liras for Ph.D. programs.
– Transportation: Students receive a cost-efficient transportation card, subsidized by the Turkish government.
– High Acceptance Rate: Acceptance rates range from 80% to 95%, equivalent to around 4000 students from across the world.
– Health Insurance: Students receive free health insurance throughout their study duration in Turkey.
– Housing: Free university dormitory accommodation is available, as well as off-campus housing options.
– Personal Bank Account: Accepted students are provided with a special bank account.
– Residence Permit: Scholarship recipients are granted a residence permit in Turkey.
Additional Language Learning Year: An additional year for learning the Turkish language is provided for free, even for those planning to study in English in Turkey.
Application Requirements for Bachelor's Scholarships in Turkey:
– Completed secondary education.
– Age under 21.
– Not currently enrolled in a Turkish university.
– Minimum high school GPA of 70%, except medical fields requiring 90%.
Scholarship Disciplines in Turkey:
– Tourism and Hospitality Management
– Human Medicine and Pharmacy
– Dentistry
– Veterinary Medicine
– Artificial Intelligence
– Engineering
– Applied Sciences
– Business Studies
– Political Sciences
– Literature
– Psychology and Sociology
– Law
– International Relations
– Business Administration
– Chemical and Biological Sciences
– Religious Studies
Application Process and Evaluation for Turkish Scholarships:
– Applications are evaluated based on academic performance and extracurricular activities.
– Shortlisted candidates undergo interviews by expert committees.
– Final selection is based on academic background and interview results.
To apply for Turkish scholarships, you can do so directly through the university's website or through "Alemni Shokran" platform for enhanced convenience, speed, and support for applicants.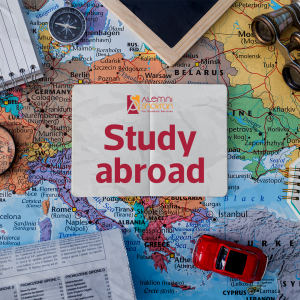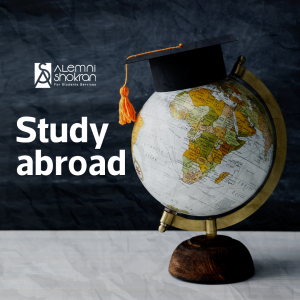 Achieve your goals