Medical Laboratory Technology
Medical Laboratory Sciences is one of the medical specialties that provide essential medical laboratory information and services for disease diagnosis and treatment.

Discover the Field of Medical Laboratory Sciences, also known as Clinical Laboratory Sciences or Medical Technology
Medical Laboratory Sciences is one of the medical specialties that provide essential medical laboratory information and services for disease diagnosis and treatment. 
Medical laboratory scientists perform a variety of laboratory tests, ensure the quality of test results, explain the importance of laboratory tests, evaluate new methods, and study the effectiveness of laboratory tests, ensuring the use of the latest technology in the field of human medicine. 
Examples of medical laboratory tests conducted by medical laboratory scientists include:
– Detecting cancer cells of various types.
– Performing heart-related analyses through enzymes.
– Identifying and determining the causes of bacterial infections.
– Detecting genetic diseases and their causes.
The field of Medical Laboratory Sciences has a wide range of responsibilities and duties due to the precision of medical work it involves and its significance in the medical field, especially after the COVID-19 pandemic. 
Therefore, it carries a significant medical responsibility, including:
– Analyzing blood, body fluids, tissue samples, and cells and providing medical reports to responsible doctors.
– Using medical microscopes to detect cells and other elements through highly accurate advanced medical devices.
– Accurate matching of blood types for blood transfusions.
– Monitoring patient results and sending reports to doctors.
– Performing microscopic research and abnormal cell activity to assist in diagnosing anemia and cancers.
– Quality control and careful monitoring of test results.
– Supervising the work of medical laboratory technicians, reviewing their procedures, and ensuring their accuracy.
Is Medical Laboratory Technology a challenging field?
In a general comparison between human medicine and Medical Laboratory Sciences, it can be conclusively stated that Medical Laboratory Sciences are indeed relatively easy. 
However, it's essential to understand that Medical Laboratory Sciences is a highly important medical field that can have life-threatening consequences if results are inaccurate or imprecise. Rapidly detecting diseases like cancer in their early stages can save lives. 
Therefore, one should not underestimate the field's significance, as it requires high effort, precision, and constant learning.
Where do graduates in Medical Laboratory Technology work?
Despite being less well-known than other medical specialties like human medicine, veterinary medicine, dentistry, or pharmacy, graduates in Medical Laboratory Technology have various job opportunities, including:
– Research and analysis laboratories.
– Blood banks.
– Hospitals (working within the laboratory).
– Maternal and child health centers.
– International health organizations.
– Voluntary organizations.
– Veterinary clinics and hospitals.
– Industrial research.
– Scientific research institutes.
– Forensic laboratories.
– Health organizations.
– Medical and pharmaceutical companies.
– Food manufacturing.
– Quality control.
– Medical colleges.
Graduates can also pursue a career in teaching at universities after further studies in this field.
What are the subjects studied in Medical Laboratory Technology?
As in all types of medical studies, there are various subjects within the curriculum of Medical Laboratory Technology. 
The program is typically divided into five main areas:
– Molecular Diagnostics
– Histology (Tissue and Cell Studies)
– Medical Microbiology
– Biochemistry
– Hematology, Blood Diseases, and Blood Transfusion
The number of years required for the program and the specific subjects can vary depending on the university and region. 
However, the duration is typically four years due to the importance of the field and its association with human life, especially in diagnosing diseases, as highlighted during the COVID-19 pandemic.
Are there challenging courses in Medical Laboratory Technology?
In the field of human rights and respecting them, there should be no differentiation or preference based on your specialization.
 Everyone should respect human rights. In the field of psychology, understanding and practicing it is essential for dealing with patients, their families, colleagues, and even in providing first aid. First aid skills are indispensable, regardless of your specialization, as they are crucial in various situations in life and work. 
Communication skills and knowledge of management sciences, including managing companies and organizations, are also essential for students, preparing them for the job market, managing those companies or organizations, and fostering teamwork.
Non-compulsory courses in Medical Laboratory Technology:
If you are enrolled in Medical Laboratory Technology, you should have a strong foundation in applied basic sciences, regardless of your specific specialization. You should have a good understanding of general biology, chemistry, and practical laboratory work. These subjects are compulsory for all specializations.
What are the subjects taught in the Medical Laboratory Technology program?
As previously mentioned, some courses are compulsory, while others are elective, and the specific subjects may vary from one university to another. Here are some of the courses typically taught in Medical Laboratory Technology:
– Anatomy
– Physiology
– Genetics
– Molecular Biology
– General Biochemistry
– General Microbiology
– Microscopic Preparations
– Pathology
– Endocrinology
– Histology
– Clinical Chemistry
– Hematology
– Body Fluids
– Parasitology
– Virology
– Immunology and Serology
– Field Training
– Medical Microbiology
– Quality Control and Laboratory Management
Is Medical Laboratory Science a Promising Career?
After the recent COVID-19 pandemic, the roles of specialists in Medical Laboratory Science have expanded, and many high school graduates have begun to explore this field due to the availability of job opportunities and the importance of the medical role played by Medical Laboratory Science. 
With 17 different job positions available within this field, it can be said that there are ample job opportunities for Medical Laboratory Science graduates. 
However, it's important to note that this field relies heavily on strong scientific knowledge and precision. 
Therefore, one must be diligent and understand that they are responsible for people's lives. You must work hard and strive to prepare yourself for the job.
Advantages and Challenges in Medical Laboratory Science:
Like any profession, Medical Laboratory Science has its advantages and challenges. Let's take a closer look at both:
Advantages:
– Contributes significantly to society and the maintenance of health.
– Limited working hours.
– Collaborative work with other medical fields for the common goal of serving patients.
– A prestigious social position, especially in Western countries.
– Contributes to the development of scientific research.
– Provides the medical foundation relied upon by doctors for diagnoses and appropriate treatment.
Challenges:
– Requires constant focus and extreme precision while working.
– Health hazards as you deal with viruses and blood samples.
– Demands significant effort to excel.
– Constantly keeping up with evolving technology and attending specialized medical conferences.
Differences between University and Institute Education in Medical Laboratory Science:
Some students are torn between enrolling in an institute specialized in Medical Laboratory Science or pursuing a university education. 
The differences between the two are important to consider:
Institute Education:
– Typically, the duration of study is only two years.
– Focuses primarily on technical aspects and doesn't include a strong medical component.
– Emphasizes practical skills and hands-on experience, especially with laboratory equipment.
University (Bachelor's Degree):
– The duration of study is typically four years.
– Offers a more comprehensive education with a strong medical component.
– Provides opportunities for clinical training and exposure to hospital settings.
After the COVID-19 pandemic, the world has changed, shifting from a primarily physical world to a digital and technological one. 
Certain scientific fields, which were previously overlooked, have gained prominence. Medical Laboratory Science, in particular, has emerged as an essential and valuable field. Since then, there has been a growing interest in studying Medical Laboratory Science.
If you are looking for a strong and meaningful scientific field that allows you to serve your community and add real value, we recommend considering Medical Laboratory Science.
For more information please contact our Alemni Shokran team. 
They will be at your service, and you can reach out to us through our website.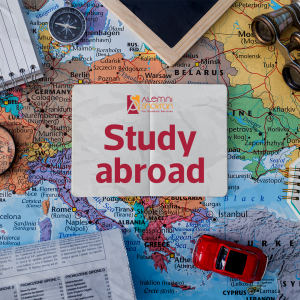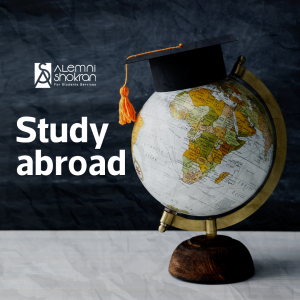 Achieve your goals